Cabot Health Dr Cabot Cleanse - 15 Day Detox Plan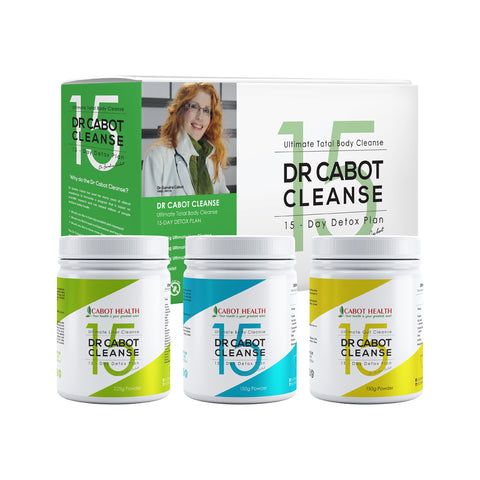 Cabot Health Dr Cabot Cleanse - 15 Day Detox Plan
Description:
Cabot Health Dr Cabot Cleanse is a 15-day detox plan developed with the intention of aiding in the healthy function of the immune system, improving the health of body cells, and supporting general health and wellbeing.
A vegan-friendly formula, free of GMOs and sugar, and free from several allergens, this plan looks to aid in cleansing various organs and systems of the body.
Part of this process is the Ultimate Liver Cleanse, best taken at breakfast, this formula combines potent antioxidants and free radical scavengers, with superfoods, minerals, vitamins, and more to aid the liver's detoxification and regeneration processes, while supporting the healthy function of the immune system.
The Ultimate Body Cleanse is for around lunchtime and combines alkalinising greens and minerals developed with the intention of reducing acidity and optimising the pH balance in your body, as well as aiding in protecting the cells against potential damage.
Finishing off the list is the Ultimate Gut Cleanse formula, which has been developed to be taken around half an hour after bed or a couple of hours after dinner.
This Ultimate Gut Cleanse powder contains amino acids and fibres with a live probiotic, aimed at maintaining a healthy balance in the gut.
With glutamine, which is important in repairing gut damage and restoring gut health, and ingredients that can improve digestion and the absorption of nutrients, this formula is a strong end to an impressive collection of cleansing formulas.
The benefits of Dr Cabot Cleanse by Cabot Health include:
Vegan and vegetarian friendly
Free from artificial colours, flavours, preservatives, and sweeteners
Three-stage, 15-day detox plan
Supports healthy function of the immune system
Supports gut health
Supports balance of healthy intestinal flora
Supports healthy digestion
Supports the absorption of nutrients
Supports the body's pH balance
Helps to protect cells against potential damage
Best Sellers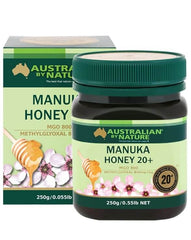 Australian by Nature Bio Ac...