Good Health Colostrum Milk Powder 350g
Good Health Colostrum Milk Powder 350g
Description:
Good Health Colostrum Milk Powder is a delicious powder suitable for mixing into water or milk for a nutritious drink. Colostrum Milk Powder provides natural bovine colostrum, the protein rich first milk containing IgG antibodies.
Colostrum is an incredible, completely natural source of nutrients including protein, vitamins, minerals, and immune enhancing factors, and is made with ingredients sourced from strong, healthy pasture-fed dairy cows.
Colostrum milk powder is a combination of skim milk powder and NZ colostrum rich in immune factors, nutrients, vitamins, minerals and growth-stimulating factors.
Ingredients:
Skim Milk Powder, Colostrum Powder (9%)
Formulated without
Gluten, egg, yeast, wheat, artificial flavours, artificial sweeteners or artificial preservatives.
Directions for use:
Take 1 to 2 level spoons daily mixed with water or milk, or as professionally advised (spoon provided).
Best Sellers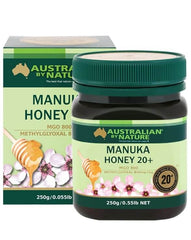 Australian by Nature Bio Ac...