Grand Pawpaw All Purpose Ointment 25g
Grand Pawpaw All Purpose Ointment 25g
Description:
Benefits:
Helps relieve dry and chapped skin;
Soothes and relieves minor skin irritations;
Protects against the drying effects of wind and cold weather;
Sunburn care, insect bites.
Suitable User
Most skin types

Main Ingredients:
Natural Paw Paw Fruit Extract, Sun Flower Seed Oil, Beeswax, Manuka Honey 20+, Lanolin, Natural Paw Paw Fruit Flavour.
Directions for use:
Apply on dry/cracked lips, skin, and heels as when needed.
Best Sellers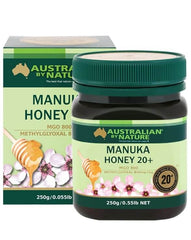 Australian by Nature Bio Ac...