Plunkett's Vita E Pure Vitamin E Oil (25mL Tube)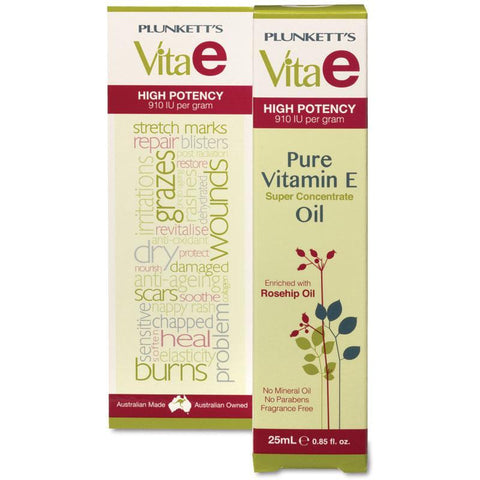 Plunkett's Vita E Pure Vitamin E Oil (25mL Tube)
Description:
Description

Plunkett's Vita E Pure Vitamin E Super Concentrate Oil enriched with Rosehip Oil. This high potency (910 IU per gram) oil uses Natural Vitamin E oil to enhance absorption, protects and nourishes against moisture loss, dehydration and the signs of ageing.
WHY PLUNKETT'S VITA E OIL
* Super concentrated vitamin E – 910 IU per gram
* Pure – no carrier or mineral base oil
* Enriched with Rosehip Oil (Vitamin A & C)
* Drop-by-drop nozzle applicator for targeted treatment of small areas
* No parabens or fragrance
 WHY WE LOVE IT
* Super concentrated Vitamin E – More than other brands
* Natural vitamin E – better absorption
* Night time booster
* Nozzle applicator for targeted treatments
* No perfumes or fragrances
RECOMMENDED FOR
* Scar reduction (Post Silicon)
* Softening stretch marks
* Cuts & wounds
* Intensive treatment for small areas of extremely dry skin
 DIY BEAUTY HACKS
* Booster for night creams
* Nails & cuticles (hands & feet)
* Fine lines and wrinkles
* Reduce split ends overnight before washing hair
Best Sellers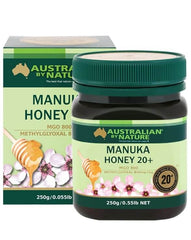 Australian by Nature Bio Ac...