Comvita Propolis Capsules PFL15 100 Capsules
Comvita Propolis Capsules PFL15 100 Capsules
Description:
Formulated to help support healthy immune system function
Naturally rich in antioxidants
Supports general wellbeing
Standard Strength formula delivers equivalent to 15 mg of flavonoids per dose (2 capsules)
Standard strength formula is available in 100 and 365 capsules
DIRECTIONS
Adults take 2 capsules twice daily (antioxidant), or three times daily (immune function), with food.
WARNINGS: Propolis may cause allergic reactions. If irritation or swelling of the mouth or throat occurs, discontinue use and consult your healthcare practitioner. Pregnant or Lactating Women: Consult your healthcare practitioner before use.
INGREDIENTS
Each capsule contains: Propolis dry extract 50mg, equivalent to 238mg of fresh Propolis, equivalent to 7.5mg of flavonoids. Contains sulfites and pollen.
Size 100 Capsules
Best Sellers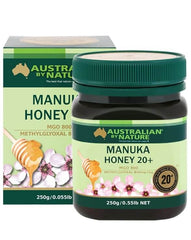 Australian by Nature Bio Ac...