Australian by Nature Propolis Candy 60 with Manuka Honey (MGO 400)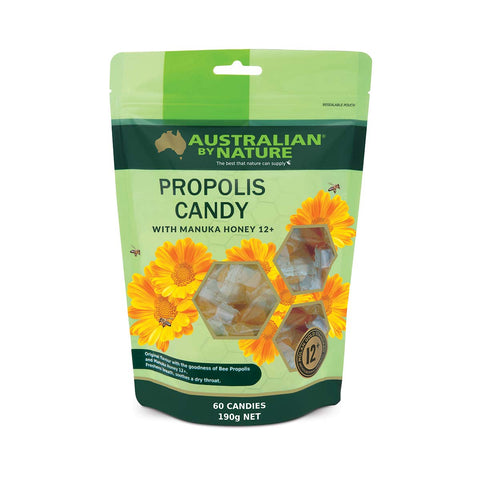 Australian by Nature Propolis Candy 60 with Manuka Honey (MGO 400)
Description:
Australian by Nature Propolis Candy with Manuka contains the natural properties of Propolis and sweetness of Manuka Honey with a 12+ (MGO 400) Methylglyoxal.
With the additional refreshing qualities of peppermint oil, aniseed oil and menthol, these candies are a perfect treat to soothe a dry throat, clear the nose and freshen your breath.
Each candy contains equivalent 30mg of propolis and a subtle, yet aromatic aniseed flavour.
Individually sealed for optimum taste and freshness, these candies are available in resealable bags.
Great for all of the family!
Best Sellers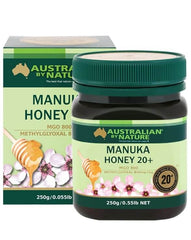 Australian by Nature Bio Ac...