Botani Acai Berry Active Antioxidant Serum 15ml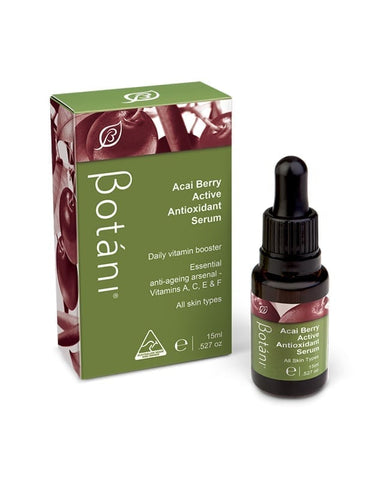 Botani Acai Berry Active Antioxidant Serum 15ml
Description:
Botáni's Acai Berry Active Antioxidant Serum is an essential daily antioxidant powerhouse and skin vitamin booster that is a must have in your anti-ageing arsenal.
On a daily basis our skin is in a warzone because it is unprotected against free radicals, UV exposure and pollution, which can cause skin damage and premature ageing.
Botani's Acai Berry Active Antioxidant Serum is the essential daily serum that provides your skin with the energy it needs to fight back against these damaging free radicals.
The Acai Berry Active Antioxidant Serum boasts some of nature's most powerful and proven active vitamins, minerals and antioxidants, including exotic Amazonian Acai Berry Fruit Oil, Cranberry and Blackberry Seed Oils, as well as Botani's signature Olive Squalene. This synergistic blend of antioxidants forms a highly effective shield that provides essential daily protection for your precious skin.
Benefits:

• Shields the skin from damage caused by free radicals, environmental stressors and sun damage
• Delivers daily nutrition to cells and seals in moisture for long lasting hydration
• Calms inflamed skin caused by dryness, irritation, burns and blistering
• Post surgical treatment for wound healing and scar prevention
• Calms irritation and redness and repairs skin damage
Acai Berry Nutrients
Essential fatty acids
Vitamins A, B1, B2, C, E and P
Fiber
19 Amino acids (protein)
Trace elements and minerals
Best Sellers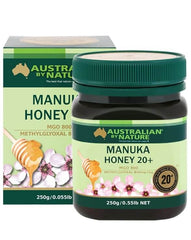 Australian by Nature Bio Ac...