Concord Gen Power 60 Capsules
Concord Gen Power 60 Capsules
Description:
Concord Gen-Power is specifically formulated to support normal male sexual function.

Indications:

Supports energy and vitality
Supports normal male sexual function
Supports normal male erectile function
Supports health sexual desires/libido
Supports the health of the male
Helps in the maintenance of general well-being
Contains zinc
Directions for use:

Take 2 capsules at a time, 2 times a day or as directed by your healthcare professional.

Ingredients:

Abelmoschus moschatus root 500mg,
Cistanche deserticola stem 200mg,
Codonopsis pilosula 200mg,
Cordyceps sinensis plant 50mg,
Cuscuta hygrophilae seed 200mg,
Deer velvet antler powder 12mg,
Epimedium brevicornu leaf stalk 1000mg,
Ganoderma luccidum plant 150mg,
Morinda officinalis root 60mg,
Oyster shell 20mg,
Paeonia lactiflora root 120mg,
Panax ginseng leaf stalk 50mg,
Rosa laevigata fruit 150mg.
Best Sellers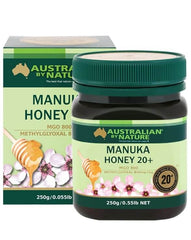 Australian by Nature Bio Ac...