Eimele Shine Greens Daily Nutrition and Gut Health 30 Sachets
Eimele Shine Greens Daily Nutrition and Gut Health 30 Sachets
Description:
Shine Greens is your daily greens formula created with specific ingredients that support your body's natural detoxification process, boost your immunity and gut health, support the gut microbiome and promote optimal function of key organs. Shine Greens is a speciality blend of nutrient dense, plant-based wholefood ingredients, fibre, pre- and probiotics that are known to benefit the liver, kidneys and intestine.

Daily powdered superfood greens supplement. Simply mix a satchet with water, juice, a smoothie or with your favourite dish.
Benefits
Shine Greens is a three-in-one formula that supports detoxification at every level. By targeting the main organs of elimination - the kidneys, liver and gut, Shine Greens is able to neutralise and safely remove harmful toxins.

The three unique blends for the gut, liver and kidneys contain potent plant ingredients, antioxidants and essential vitamins and minerals. The optimal function of these organs can reduce toxicity and inflammation, improve digestion, increase energy and aid better sleep.
Directions for use
Add a sachet to your favourite beverage or smoothie at or below room temperature. Do not add to hot water as it may break down the delicate polyphenols and antioxidants. Enjoy 1-2 sachets per day.
Best Sellers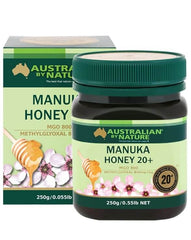 Australian by Nature Bio Ac...