Go Healthy Beautiful Skin Collagen Support 60 Vege Capsules
Go Healthy Beautiful Skin Collagen Support 60 Vege Capsules
Description:
GO Healthy GO Beautiful Skin Collagen Support Vege Capsules contain essential nutrients to maintain healthy skin.
GO Beautiful Skin Collagen Support contains essential nutrients which may help to maintain healthy skin. Vitamin C is necessary for the manufacture of collagen in the body and assists in the healing and repair of the skin. Zinc plays an important role in skin integrity and is involved in antioxidant processes and may, therefore, assist in protecting the body from the damaging effects of free radicals.
1-A-Day support for healthy skin.
Contains essential nutrients to assist in the maintenance of healthy skin.
Contains Vitamin C to support collagen production.
Antioxidant support.
VegeCap Advantage.
Size: 60 Vege Capsules
Warnings
Contains Zinc which may be dangerous if taken in large amounts or for a long period.
Cautions: Fish products (contains freeze-dried collagen powder derived from shark). Vitamins and minerals can only be of assistance if dietary intake is inadequate. Always read the label. Take only as directed. If symptoms persist, consult your  Healthcare Professional. Do not use if tamper evidence seal is missing, torn or broken.
IMPORTANT INFORMATION
Medicine Interactions: If taking prescription medication or if in doubt, consult your Healthcare Professional.
Contains no added: wheat, gluten, yeast, dairy products, egg, soy, artificial flavours, colours, preservatives or sweeteners.
Ingredients
Each VegeCapsule contains:
Ascorbic Acid (Vitamin C): 100mg
Zinc citrate dihydrate: 154mg
Equiv. Zinc: 50mg
Biotin: 5mg
Equisetum arvense (Horsetail) Ext. equiv. to dry herb top: 3g (3,000mg)
Directions
Adults: Take 1 VegeCapsule daily Best taken with food or as directed by your Healthcare Professional.
Take in conjunction with a healthy balanced diet.
Best Sellers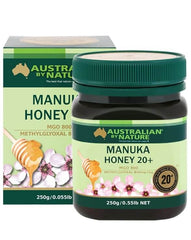 Australian by Nature Bio Ac...