Go Healthy Bilberry 20000mg 30 Vege Capsules
Go Healthy Bilberry 20000mg 30 Vege Capsules
Description:
Go Healthy Go Bilberry 20,000 1-A-Day SoftGel Capsules support healthy eye function and provide antioxidant support.
Go Bilberry 20,000 1-A-Day contains ingredients which support healthy eye function. Bilberry is traditionally used in Western Herbal Medicine to help maintain the macular area of the eye and capillary health. Lutein supplementation supports healthy macular pigment density. A higher macular pigment density is associated with the maintenance of visual sensitivity. Traditionally used in herbal medicine to: 
Support healthy eye function and vision.
Protect capillaries.
Provide antioxidant support.
VegeCap Advantage.
Size: 30 VegeCapsules
Warnings
Cautions: Always read the label. Take only as directed. If symptoms persist, consult your  Healthcare Professional. Do not use if tamper evidence seal is missing, torn or broken.
IMPORTANT INFORMATION
Medicine Interactions: If taking prescription medication or if in doubt, consult your Healthcare Professional.
Contains no added: wheat, gluten, yeast, dairy products, egg, soy, artificial flavours, colours, preservatives or sweeteners.
Ingredients
Each VegeCapsule contains:
Herbal extracts equivalent to:
Vaccinium myrtillus (Bilberry) dry fruit: 20g (20,000mg).
Tagetes erecta (Marigold) fresh flower: 4.8g (4,800mg).
Equiv. to Lutein: 6mg.
Directions
Adults: Take 1 VegeCapsule daily. Best taken with food or as directed by your Healthcare Professional.
Take in conjunction with a healthy balanced diet.
Best Sellers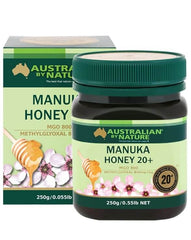 Australian by Nature Bio Ac...