Go Healthy CoQ10 300mg + vit D3 1000IU 90 Capsules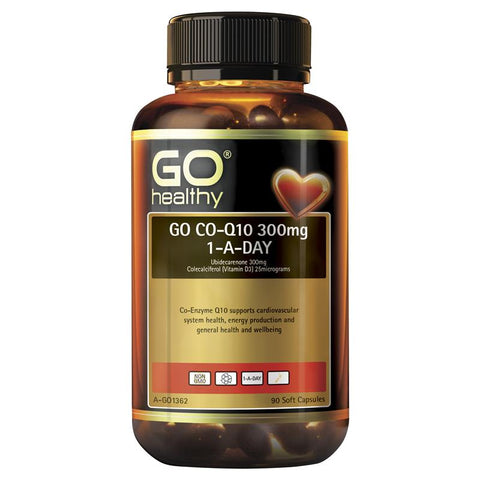 Go Healthy CoQ10 300mg + vit D3 1000IU 90 Capsules
Description:
Go Healthy Go Co-Q10 300mg 1-A-Day High Strength SoftGel Capsules support heart health and is involved in the production of Cellular Energy.
Go Co-Q10 300mg 1-A-Day contains Co-Q10 and Vitamin D which supports healthy cardiovascular and immune function. Co-Enzyme Q10 is a fat-soluble antioxidant that helps to stabilize cell membranes, preserving cellular integrity and function. Co-Q10 can assist in reducing oxidative stress throughout life and as we age, the amount of Co-Q10 in the body decreases with age.
Has antioxidant activity
Supports cardiovascular health.
Essential for the production of energy in the body.
High strength formula.
Supplied in oil form.
Size: 90 Capsules
Warnings
Cautions: Vitamins can only be of assistance if the dietary vitamin intake is inadequate. Always read the label. Take only as directed. If symptoms persist, consult your  Healthcare Professional. Do not use if tamper evidence seal is missing, torn or broken.
IMPORTANT INFORMATION

Medicine Interactions: Do not take while on warfarin therapy without medical advice. If taking prescription medication or if in doubt, consult your Healthcare Professional.
Contains no added: wheat, gluten, yeast, dairy products, egg, artificial flavours, preservatives or sweeteners.
Ingredients
Each SoftGel Capsule contains:
Ubidecarenone (Co-Enzyme Q10): 300mg
Colecalciferol (Vitamin D3 500IU): 25mc.
In a base of soya oil.
Directions
Adults: Take 1 SoftGel Capsule daily. Best taken with food or as directed by your Healthcare Professional.
Take in conjunction with a healthy balanced diet.
Best Sellers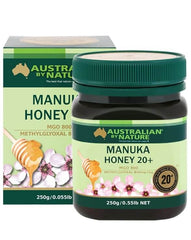 Australian by Nature Bio Ac...