Healthy Care Propolis Toothpaste 120g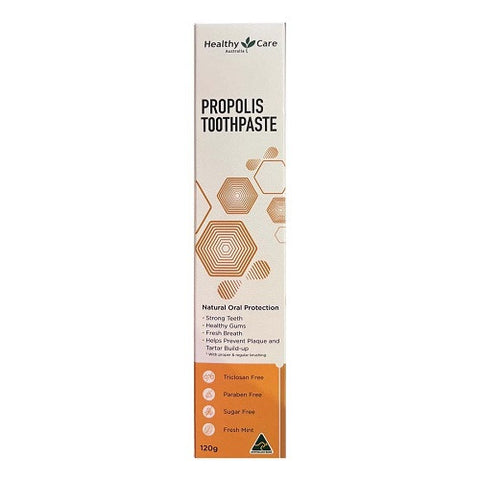 Healthy Care Propolis Toothpaste 120g
Description:
General Information

Healthy Care Propolis Toothpaste is a unique toothpaste containing propolis. It not only protects your teeth from decay but it also promotes healthy gums and fresh breath.
Propolis is collected from various plants by bees. It builds a protective barrier against teeth sensitivity due to heat, cold, acids, sweets and brushing. 
Warnings
Propolis may cause an allergic reaction.
Ingredients
Dicalcium Phosphate Dihydrate, Purifed Water, Glycerin, Sorbitol, Sodium Lauryl Sulphate, Hydroxyethylcelluose, Mentha piperita (Peppermint) Oil, Magnesium Aluminium Silicate, Sodium Monofluorophosphate, Propolis, Methol, Sodium Saccarin, Potassium Sorbate, Propylene Glycol, Potassium Nitrate
Directions
Brush teeth daily, preferably after each meal or twice a day.
STORAGE AND DISPOSAL
Store under 30°C. Avoid direct sunlight.
Best Sellers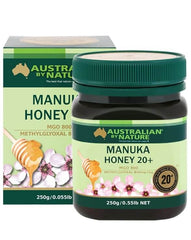 Australian by Nature Bio Ac...