Lanocreme Manuka Honey Face Mask 5 Pack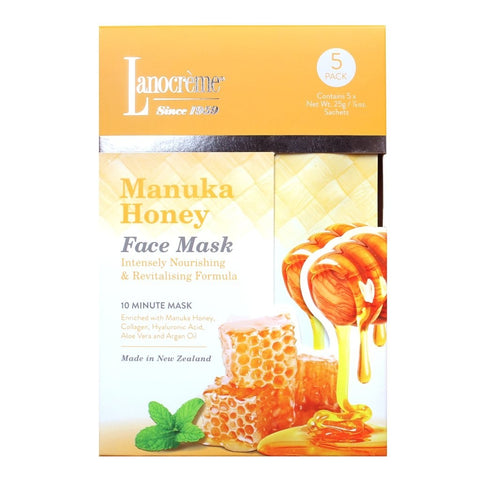 Lanocreme Manuka Honey Face Mask 5 Pack
Description:
Pollution, excessive sun exposure, dust and impurities, stress, improper skincare routine and unhealthy diet may make your face appear dark. Good thing, Lanocreme Manuka Honey Face Mask is here to help.

Lanocreme Manuka Honey Face Mask contains a special combination of various components and the powerful Active Manuka Honey that has antibacterial properties which can help nourish and repair skin damage. Also included in the face mask are collagen and hyaluronic acid which are known to promote skin hydration and firmness.

This face mask works by warming your skin, therefore opening the pores and enabling the potent natural ingredients to seep through, delivering optimum nutrition and benefit to your skin.

Say goodbye to a dull-looking face, Lanocreme Manuka Honey Face Mask can help treat your skin, penetrate deep into your skin to repair and invigorate, leaving it healthier, softer and more radiant.
Directions for Use:

Wash your face with a cleanser and pat dry.

With clean fingers, remove the mask from the sachet.

Apply the mask to the face and massage gently into the skin.

Remove the outer layer and leave the mask on the skin for 10 minutes.

Remove the mask and clean the skin and enjoy the effect.

Each pack contains 5 individual face masks in their own sachet. The mask is applied to the face for 10 minutes ensuring a quick no fuss part of your skin care regimen.

Active Ingredients:

Active Manuka Honey, Collagen, Hyaluronic Acid
Best Sellers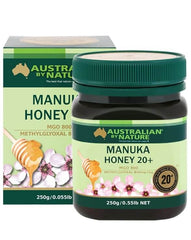 Australian by Nature Bio Ac...