Lanocreme Placenta Facial Creme with Natural Green Tea 100g
Lanocreme Placenta Facial Creme with Natural Green Tea 100g
Description:
Limited time offer!
Buy 1 Lanocreme Placenta Facial Creme with Natural Green Tea 100g AND Get 1 FREE Lanocreme Placenta Eye Cream 45g
Enriched with Lamb Placental Extract and other powerful ingredients and specially formulated for daily use, Lanocrème Placenta Facial Cream with Natural Green Tea stimulates skin cell renewal thereby reinvigorating old cells and generating new healthy cells. The result? A youthful appearance.


Lamb Placental Extract is a great source of bio-stimulants and nutrients that are good for the overall health of your facial skin. It revitalises, moisturises and nourishes the skin. It also helps improve skin elasticity.

Lanocrème Placenta Facial Cream with Natural Green Tea is also enriched with Green Tea extract, which is rich in the powerful antioxidant EGCG (Epigallocatechin gallate). Did you know that EGCG is 25 times more effective than Vitamin E at neutralising free radicals? Yes, you've heard it right.

Plus, the facial cream is delicately fragranced with Almond Flowers and Honey, giving you a relaxing feeling after every application.
Directions for Use:

Wash your face first.

Apply the cream on damp skin.

Put a pea-sized amount of cream onto the back of your hand.

Using your fingers, apply small spots all over your face and neck area, then smoothen it out.

Apply day time to restore a smoother, more hydrated complexion.

Apply before makeup.
For recommended night cream, please click this link below:
https://www.beevitamins.com.au/products/lanocreme-placenta-night-cream-75g?_pos=1&_sid=81cf6e8de&_ss=r


Active Ingredients:

Placental Protein, Natural Green Tea, Almond Flowers, Honey


Best Sellers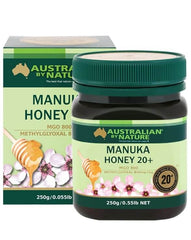 Australian by Nature Bio Ac...