Optimum Nutrition 100% Whey 2LBS - 909g Gold Standard Protein Powder W
Optimum Nutrition 100% Whey 2LBS - 909g Gold Standard Protein Powder WPI (Rocky Road)
Description:
OPTIMUM NUTRITION 100% WHEY GOLD - 2LBS

Best Quality + Best Value = Gold Standard Whey protein is popular with active adults because it digests rapidly and is a rich source of amino acids to support muscle recovery.* Whey protein isolates are the purest form of whey and the primary ingredient in Gold Standard 100% Whey. Each serving provides 24 grams of rapidly digesting whey protein with low levels of fat, cholesterol, lactose and other stuff you can do without. There's no doubt this is the standard all other proteins are measured against.

Best Value Do the Math: Compare the Cost Per Serving to other protein powders and you'll realize the Gold Standard difference. It's easy to calculate. Just take the price of your protein product and divide it by the number of servings in the tub. That's how much protein you're getting for your dollar. Gold Standard 100% Whey provides ON's legendary quality with exceptional Cost Per Serving value.
OPTIMUM NUTRITION 100% WHEY 2LBS - 909g GOLD STANDARD PROTEIN POWDER WPI (Rocky Road)
Whey Protein Isolate- WPI as Main Ingredient

Whey Protein Microfractions from Whey Protein Isolates & Ultra-Filtered Whey Protein Concentrate

Over 4 Grams of Glutamine & Glutamic Acid in Each Serving

More Than 5 Grams of the Naturally Occurring Branched Chain Amino Acids (BCAAs) Leucine, Isoleucine, and Valine in Each Serving

Size: 2LB - (5LB and 10LB also available)
Product Dimensions:

 

16 x 16 x 30 cm ; 1.08 Kg
Boxed-product Weight:

 

1.1 Kg
Best Sellers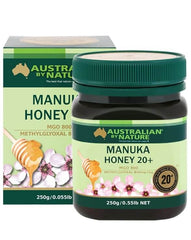 Australian by Nature Bio Ac...