Spring Leaf Omega3 1000mg 400 Capsules Premium
Spring Leaf Omega3 1000mg 400 Capsules Premium
Description:
Features and Benefits:

Contains salmon fish oil.
Assists blood and peripheral circulation.
The improvement of general well-being.
Rich in Omaga-3 essential fatty acids (EFA).
Valuable source of EPA and DHA.
Product Description:
Each Omega-3 capsule contains 1g (1000mg) of Natural fish oil which is a valuable source of polyunsaturated fatty acids EPA and DHA. They assist blood and peripheral circulation and the improvement of general well-being.
Active Ingredients Per Capsule :
– Natural Fish Oil 1g (1000mg)
Containing:
– Omega-3 marine triglycerides 300mg
– DHA (docosahexaenoic acid) 120mg
– EPA (eicosapentaenoic acid) 180mg
Available Pack Sizes :
400 Capsules
Dosage/Direction:
Take 1 capsule three times a day after meals or as directed by your health care professional.
Cautions:
Vitamin supplements should not replace a balanced diet.
Storage:
– Store below 30°C in a cool dry place.
– Do not use if seal is broken or missing.
Best Sellers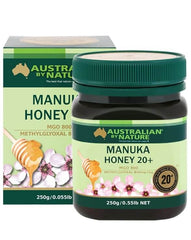 Australian by Nature Bio Ac...