Spring Leaf Organic Honey Comb 350G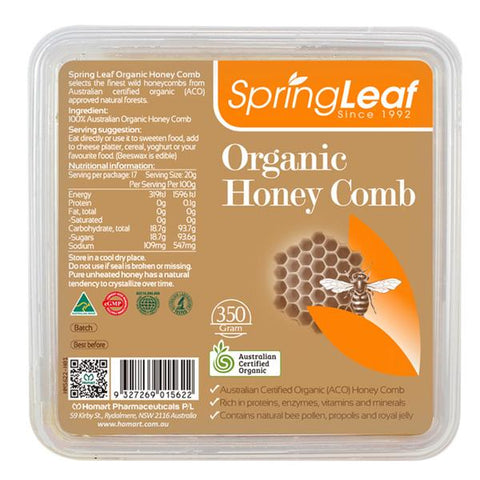 Spring Leaf Organic Honey Comb 350G
Description:
100% Natural, Free of Preservatives
Rich Vitamins, Minerals, Enzymes
Good for Immunity and Digestive System
Our eucalyptus honey comb is produced in Australia by bees from eucalyptus forest and supplied fresh from Australian beekeepers. Our beekeeper implements natural methods to keep the beehives strong, healthy and free from pesticides.
Benefits:
Eucalyptus honey comb is a natural and unprocessed source of raw honey loaded with vitamins, minerals, antioxidants and enzymes which protects the body from infection and boost immune system. The anti-bacterial properties of raw honey balance stomach acidity and promote healthy digestive system.
Raw honey is a simplest form of sugar which can be directly absorbed by our body without irritancy and is often used as an energy booster. It is the most nutritionally complete form of honey free from secondary contamination and is rich and thick in natural flavour.
Ingredients:
100% Australian Organic Honeycomb
Directions for use:
Eat directly or use it to sweeten food, add to cheese platter, cereal, yoghurt or your favourite food. (Beeswax is edible)
Best Sellers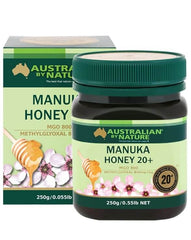 Australian by Nature Bio Ac...