Swisse Kids Bone Health 60 Tablets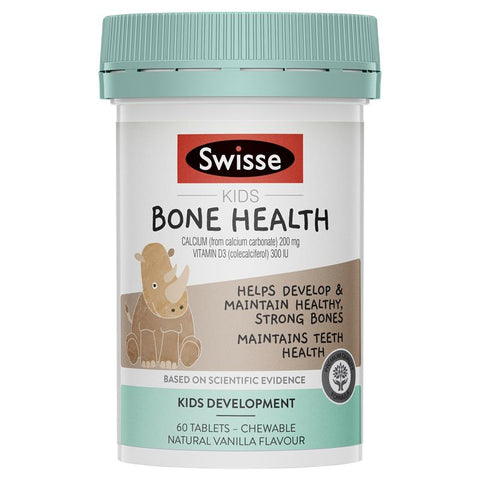 Swisse Kids Bone Health 60 Tablets
Description:
Swisse Kids Bone Health is a premium quality formula to assist the growth and development of healthy, strong bones and maintain healthy teeth in children.
Calcium to assist the development and maintenance of healthy, strong bones and maintain teeth health
Vitamin D to support bone health
Naturally derived vitamin D3, which is retained in the bloodstream more effectively when compared to vitamin D2 (synthetic) and helps support the absorption of calcium in bones
Great tasting
Natural vanilla flavour
99.7% sugar free
Convenient chewable tablet
No added artifical colours
Size: 60 Tablets
Warnings
Vitamin supplements should not replace a balanced diet. If symptoms persist consult your healthcare practitioner.
Ingredients
Each Chewable Tablet contains:
CALCIUM (from calcium carbonate 500 mg) 200 mg
VITAMIN D3 (colecalciferol 7.5 mcg) 300 IU
Directions
2-8 years: Chew one tablet daily.
9-12 years: Chew two tablets daily.
Or as directed by a healthcare professional. Do not swallow whole.
Best Sellers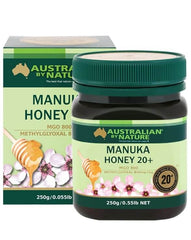 Australian by Nature Bio Ac...