Taku Manuka Honey UMF 20+ 250g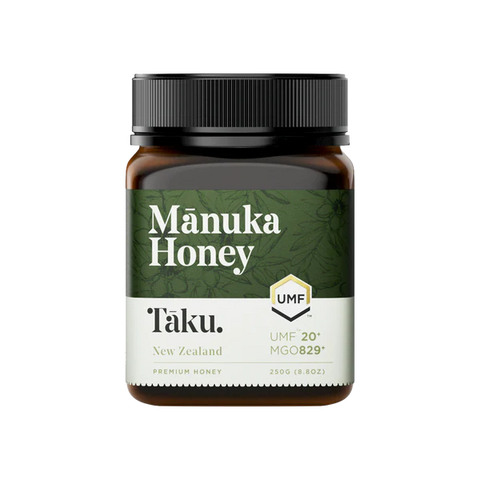 Taku Manuka Honey UMF 20+ 250g
Description:
Tāku Mānuka Honey is sourced from some of the most remote and pristine regions of New Zealand renowned for producing some of the very best New Zealand Mānuka Honey.
Amber in colour, this 20+ UMF Mānuka honey has superior Antimicrobial activity - perfect for health & immunity.

Our premium Mānuka range includes UMF™ (Unique Mānuka Factor) 5+, 10+, 15+ and 20+ in 250g and 500g sizes.
Best Sellers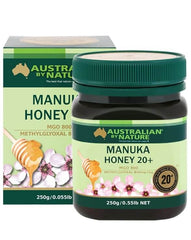 Australian by Nature Bio Ac...