Unichi Rosa Prima Pre & Probiotics Gummies x 60 Gummies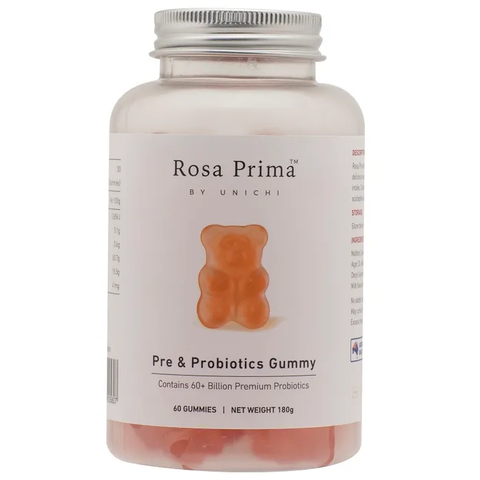 Unichi Rosa Prima Pre & Probiotics Gummies x 60 Gummies
Description:
Unichi Rosa Prima Pre & Probiotics Gummy is a convenient and delicious way to top up your daily probiotic and prebiotic intake. Containing Bacillus coagulans, Lactobacillus acidophilus and Inulin.

Pre & Probiotics Gummy is a pack of 60 chewable gummies that contains 60+ Billion Premium Probiotics and Prebiotic. A premium probiotic formula containing 2 well-known strains of beneficial bacteria (Bacillus coagulans & Lactobacillus Acidophilus DDS®-1) keep your good gut bacteria satisfied and prebiotic Inulin is the perfect partner that feed and support the growth of your good bacteria.

Cute bear shaped, yogurt flavour with no added sugar.
Directions For Use :
Take 2 Gummies daily
Store below 25°C in a cool place, away from sunlight
Ingredients :
Maltitol Syrup, Inulin, Xylitol, Gelatin, Citric acid, Yogurt flavouring, Agar, DL-Malic acid, Bacillus coagulans, Glazing Agent (Octyl and Decyl Glycerate, Carnauba Wax), Black Carrot Juice Concentrate, Milk Flavouring, Lactobacillus acidophilus.

No added yeast, egg or artificial colours.
Best Sellers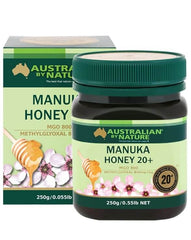 Australian by Nature Bio Ac...