Unichi Saffronia Happy Chews 60 Tablets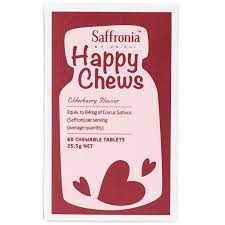 Unichi Saffronia Happy Chews 60 Tablets
Description:
SaffroniaTM Happy Chews is a convenient  and delicious way to get your daily boost of your happy mood. It helps relieve stress, PMS symptoms and mild anxiety.
SaffroniaTM Happy Chews contains a concentrated extract of the finest quality Crocus Sativus (Saffron). Saffron is high in antioxidants and has been used for centuries in traditional medicine as a mood booster and a relief for premenstrual syndrome. Additional benefits include improving blood circulation and enhancing skin health.
Warnings
Do not use if pregnant or likely to become pregnant. 
Common Uses
Main Benefits
•    Enhances positive mood
•    Reduces negative feelings
•    Improves emotional wellbeing
•    Reduces stress and anxiety
•    Increases vigour
•    Reduces emotional symptoms of PMS
•    Supports a restful night`s sleep
•    Reduces symptoms of insomnia and improve the quality of deep sleep
Ingredients
Inulin, Xylitol, Crocus Sativus (Saffron) Flower Extract, Natural Elderberry Flavour, Citric Acid, 
Magnesium Stearate, Sucralose, Colloidal Anhydrous Silica, Natural Colour (120).
Directions
Enjoy one serving (2 tablets) a day.
Best Sellers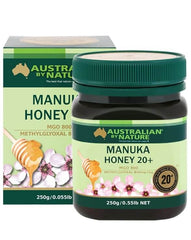 Australian by Nature Bio Ac...