Wealthy Health Liver Tonic 33000mg / 100 Capsules
Wealthy Health Liver Tonic 33000mg / 100 Capsules
Description:
The liver is one of the body's most important organs. To a very large extent the health and vitality of an individual is determined by the health and function of the liver. Because of the important roles of the liver in numerous metabolic processes, even a minor impairment can have profound effects on the overall health of a person. Wealthy Health Liver Tonic 33,000 has been formulated as a potent herbal liver tonic to be taken once daily with food to maintain the health of the liver and therefore protect it against an unhealthy life style.
INDICATIONS

Specifically formulated to provide a therapeutic dosage 33g of Milk thistle
Supports the growth and regeneration of new liver cells
Assists liver detoxification processes
Maintains normal liver function
Maintain healthy gall bladder function.
INGREDIENTS
EACH CAPSULE CONTAINS:
Silybum marianum (Milk Thistle) extract Equivalent to dry fruit 33g


DIRECTIONS FOR USE
For adults only: Take 1 capsule daily with meals, or as directed by your healthcare professional.
Always read the label. Use only as directed.
If symptoms persist, see your healthcare professional.
Vitamin supplements should not replace a balanced diet.

Warning

Not for use during pregnancy and lactation unless directed by your healthcare professional.


Best Sellers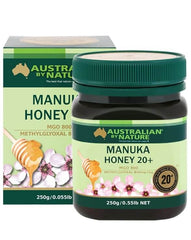 Australian by Nature Bio Ac...