Wealthy Health Maxi Blood Sugar Balance 60 Tablets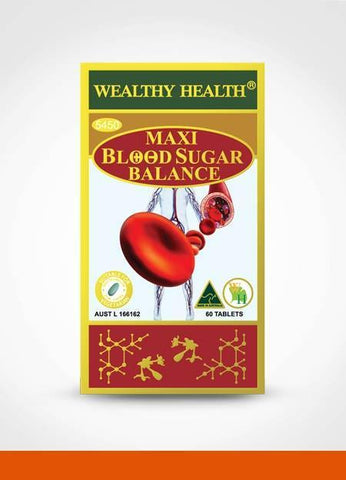 Wealthy Health Maxi Blood Sugar Balance 60 Tablets
Description:
Maxi Blood Sugar Balance is specially formulated to maintains healthy blood sugar balance. It contains chromium, an essential nutrient for sugar metabolism. It potentiates the action of insulin and thus influences carbohydrate, fat and protein metabolism. It also contains manganese, Glutamine, Levocarnitine, and magnesium which are vital nutrients needed for the metabolism of sugar and energy production.
INDICATIONS
Supports normal/healthy glycaemic control.
Helps to maintain normal/healthy blood sugar balance.
Contains nutrients that are involved in the body in blood sugar controls.
Contains nutrients that are incorporated into glucose tolerance factor in the body.
EACH TABLET CONTAINS:
Thiamine hydrochloride
5mg
Riboflavin
5mg
Nicotinamide
7.5mg
Pyridoxine hydrochloride
12mg
Folic acid
75μg
Taurine
167mg
Glutamine
167mg
Levocarnitine fumarate
278mg
Equiv to levocarnitine
163mg
Manganese amino acid chelate
5mg
Equiv to manganese
500μg
Magnesium amino acid chelate
250mg
Equiv to Magnesium
50mg
Chromium picolinate
402μg
Equiv to chromium
50μg
R,S-Alpha lipoic acid
75mg
Cinnamomum cassia (Cassia cinnamon) extract
Equiv to dry stem bark

500mg
Adults, take 1 tablet daily, with meals, or as directed by your healthcare professional.
Always read the label. Use only as directed.
If symptoms persist, see your healthcare professional.
Vitamin supplements should not replace a balanced diet.
the are working realy good
I will get som more liter
the are working realy good
I will get som more liter
Best Sellers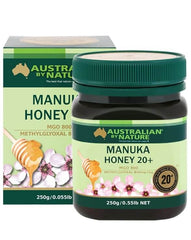 Australian by Nature Bio Ac...