Concord Sunchih Premium GPSP 3 in 1 Therapeutic Immune Activator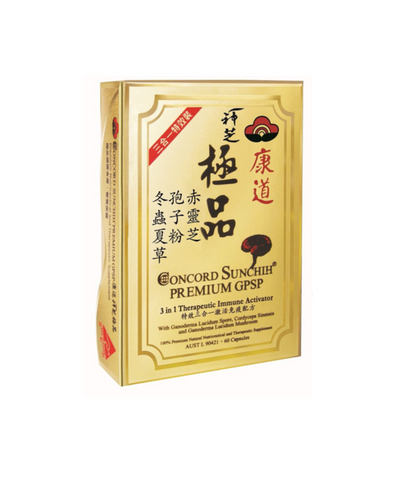 Concord Sunchih Premium GPSP 3 in 1 Therapeutic Immune Activator
Description:
ON SPECIAL!!!
Concord Sunchih Premium is more effective and stronger than Concord. Integrating the essence of the goodness of 88% Ganoderma spores, Ganoderma Lucidum extract 10:1, and Cordyceps Sinensis. This is one of the most extraordinary health food products you can find in the world. Its miraculous effects are attributable to its distinctive constituents.
Cordyceps, like Lingzhi, is very rare and hard to find. It too is a precious medicinal herb. Cordyceps' special pattern and cycle of growth produces unique medicinal ingredients called Cordyceps polysaccharides and Mannitol.
"These ingredients, when working in synergy with Lingzhi, can double the efficacy of each."
Can Assist with
Provide natural immune system support
Help maintain stamina and endurance levels naturally
Enhance antioxidant activities and anti-inflammatory
Relieve sleeplessness and insomnia
Relieve pre-menstrual symptoms and menopausal symptoms
Relieve symptoms of allergies, influenza, flu and hay fever
Help calm nervous tension, stress and mild anxietyProvide temporary relief of rheumatoid arthritis pain
Provide temporary relief of coughs and migraine headaches
Formulate to support the kidneys
Formulate to support the liver metabolism and act as a liver tonic
Assist in the maintenance or improvement of a healthy heart, normal blood pressure, normal cholesterol levels, normal blood sugar levels, healthy respiratory system and peripheral circulation.
Australian Made
Size: 60 Vege Capsules
Best Sellers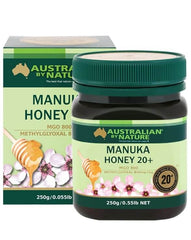 Australian by Nature Bio Ac...