Concord Vita Cordy Vitality Activator 100 Capsules
Concord Vita Cordy Vitality Activator 100 Capsules
Description:
Concord Vita-Cordy is all-natural product made from 100% Cordyceps Sinensis. For five thousand years of Chinese history, Cordyceps Sinensis has been renowned for its premier abilities in enhancing energy and maintaining health. Its recent popularity soared when a number of world-class athletes described part of their record-breaking achievement to daily supplementation with natural Cordyceps Sinensis.
Despite its popularity, its background remains mysterious. In the grassy plateau of Northern China at an altitude over 6000 metres, there is a type of caterpillar larva—Hepialus armoricanus Oberthuer. While it hibernates in winter, a long and thin fungus finds its way into the larvae.
Intensive scientific research on Cordyceps Sinensis began in the 1970s. Researches have shown that Cordyceps Sinensis contains abundant nutrients, including:
*Proteins: 25 to 32% of the herb are proteins and other active materials.
*Nucleic acids: eg. Cordycepin 3-deoxy adenosine.
*Active materials: eg. Cordycepic acids

Benefits of Cordyceps Sinensis:
Provides natural immune system support.
Helps support the respiratory system.
Provides temporary relief from coughing.
Helps maintain stamina and endurance levels naturally.
Formulated to support the kidneys
Formulated to support the liver metabolism and acts as a liver tonic.
Helps calm nervous tension, stress and mild anxiety.
Aids in the improvement and maintenance of general well-being.
Australian Made
Directions for use:
Adults: 1-2 capsules daily for maintaining health.
For therapeutic purposes, 3 capsules twice a day.
If symptoms persist, consult your health doctor. 
Best Sellers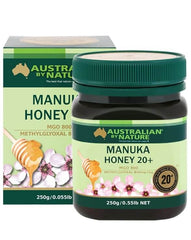 Australian by Nature Bio Ac...