Hair Nutrition For Men 30 Tablets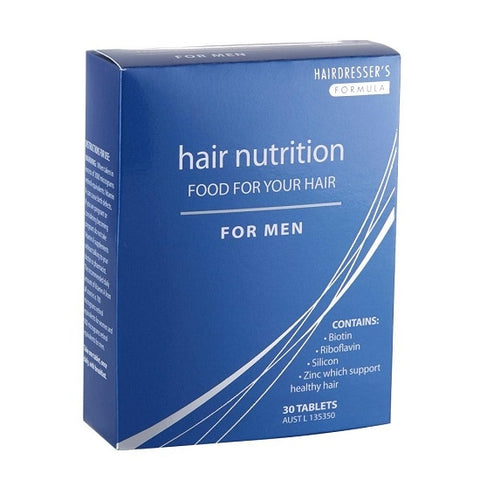 Hair Nutrition For Men 30 Tablets
Description:
Hair Nutrition for Men is a complete, nutrient rich formula loaded with important hair food vitamins and minerals which help to stimulate healthy hair growth and promote optimum cell function.
Size: 30 Tablets
Features:
Contains zinc which may be dangerous if taken in large amounts or for a long period.
It is recommended that you take Hair Nutrition for 3 months without interruption.
Contains biotin, riboflavin, silicon and zinc for healthy hair.
Does not contain lactose, gluten, wheat, yeast, eggs, peanuts, sesame, artificial flavours or sweeteners.
Ingredients:

Each tablet contains: Camellia sinensis (White tea) extract equiv to dry leaf 600mg, Retinyl acetate (Vitamin A) 600mcg RE (2000IU), Shark Cartilage 200mg, Biotin 50mcg, Chromium (as picolinate) 3.1mcg, Calcium pantothenate 25mg equiv. to Pantothenic acid 22.9mg, Iron (as amino acid chelate) 1mg, Nicotinamide 25mg, Pyridoxine hydrochloride (Vitamin B6) 10mg equiv. to Pyridoxine 8.23mg, Potassium (as citrate) 4.7mg, Ribo avin (Vitamin B2) 25mg, Silicon (as dioxide) 100mg, Zinc (as sulphate monohydrate) 25mg, Calcium ascorbate dihydrate 25.77mg equiv. to Ascorbic acid 20.65mg, Dunaliella salina extract equiv fresh cells 6.24mg equiv. to Carotenoids calculated as Betacarotene 250mcg, d-alpha tocopheryl acid succinate (Vitamin E) 4.9mg.

Directions:

Take one tablet each morning with breakfast.
After 30 days, your hair should be comparably thicker, stronger, longer and healthier.
For maximum results, take for 3 months without interruption.
Maintenance: After initial first month to correct hair problems, it is advisable to continue taking Hair Nutrition daily to maintain hair that is healthy, strong and shiny.

Best Sellers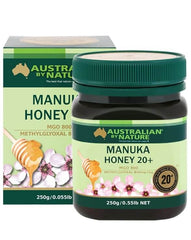 Australian by Nature Bio Ac...