Healtheries Milk Bites Banana Flavour 50 Bites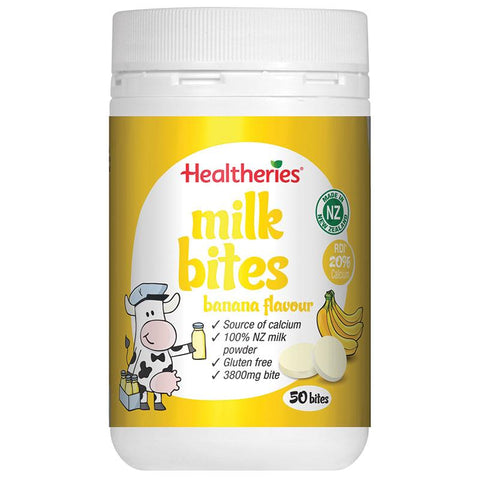 Healtheries Milk Bites Banana Flavour 50 Bites
Description:
Why use Healtheries Milk Bites Banana?
Looking for a convenient and tasty way to top up your calcium from real New Zealand milk?
Healtheries Milk Bites Banana are a nutritious treat for the whole family, in an easy to eat round tablet. These great tasting bites combine the nutritious goodness of New Zealand milk into the perfect snack for anyone looking for extra calcium in their diet.
Each serve of Healtheries Milk Bites Banana provides 20% of the Recommended Dietary Intake for Calcium, plus they are Gluten Free.
What's also great is they come in an easy to store container, perfect to divvy up to the family and keep them fresher for longer.
Great for:
Children and teenagers
Active adults
The whole family to top up calcium
Contains No Gluten
Allergen Information
Contains Milk and Soy
Warnings
This product may not be right for you. Always read the label, warnings and instructions for use, before purchase. Vitamin and Mineral supplements should not replace a balanced diet. Always read the label. Follow directions for use. If symptoms persist talk to your healthcare professional.
Ingredients
Whole milk powder (75%), Lactose, Dextrose, Emulsifier (Soy Lecithin), Magnesium Stearate, Flavour.
Directions
Consume 6 milk bites daily to top up calcium and other nutrients. Store in a cool dry place
Best Sellers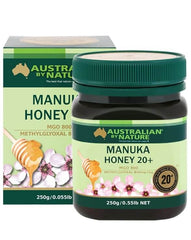 Australian by Nature Bio Ac...