Rebirth Manuka Bio 5 Propolis Herbal Toothpaste 100g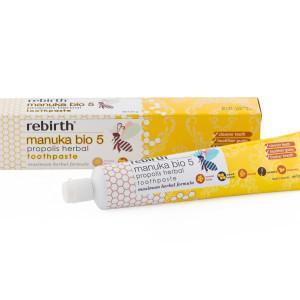 Rebirth Manuka Bio 5 Propolis Herbal Toothpaste 100g
Description:
• Herbal ingredients include propolis, tea tree, eucalyptus and peppermint
• Cleans teeth and gums, freshens breath

Description
Rebirth Propolis HerbalMAX toothpaste is a special formula that gives you maximum oral protection with the added benefits of herbal extract. It contains a natural bee propolis which is enriched in antioxidants to ensure healthy gums and teeth, whilst also protecting against oral infection. It also contains tea tree, a natural mouthwash which refreshes your breath when combined with eucalyptus and peppermint.

Rebirth Propolis HerbalMAX toothpaste helps to prevent plaque build-up, leaving your teeth totally clean, your gums healthy and your breath refreshed. It is highly recommended for people who want to prevent breath or gum problems or infection from gingivitis.

Ingredients / Active Ingredients
Purified Water, Calcium Carbonate, Glycerin, Sodium Lauryl Sulphate, Silicon Dioxide, Sodium Carboxymethyl Cellulose, Eucalyptus oil, Peppermint oil, Propolis Wax, Tea Tree Oil, Propylene Glycol, Sodium Monofluorophosphate, Sodium Saccharin, Methylparaben

Directions
Use daily, brush thoroughly twice a day for best results.

Storage Barcode
Store below 30°C
蜂膠牙膏 100g
• 强效草本成分(蜂胶,茶树提取物,桉树提取物,薄荷)
• 清洁牙齿,呼吸清新
产品特点
植物蜂胶Herbal MAX牙膏含有天然蜂胶丰富的抗氧化剂,确保健康的牙龈和牙齿,防止口腔感染。茶树是一种天然的口腔清洁剂, 结合桉树和薄荷, 有助于防止板块聚集。
使用方法
每天使用两次彻底清洁,以取得最佳效果。
Rebirth Manuka Bio 5 Propolis Herbal Toothpaste 100g
Rebirth Manuka Bio 5 Propolis Herbal Toothpaste 100g
Best Sellers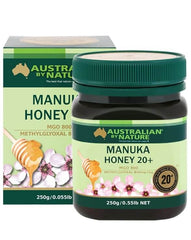 Australian by Nature Bio Ac...