Streamland Gold Manuka Honey UMF 15+ 250g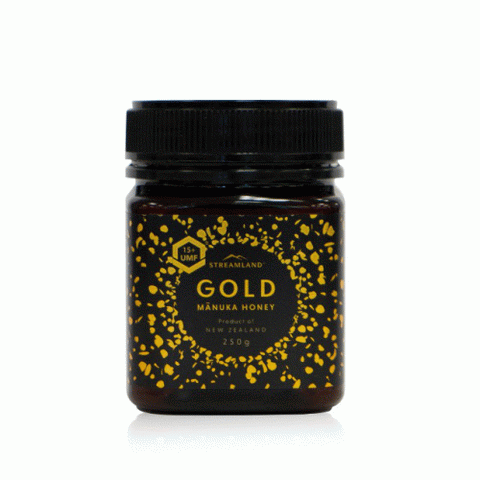 Streamland Gold Manuka Honey UMF 15+ 250g
Description:
Streamland Gold Manuka Honey UMF 15+ is sourced from the Manuka bush in the beautiful, remote New Zealand countryside. The indigenous Maori people of New Zealand have used Manuka for hundreds of years for its exceptional health giving properties.
For thousands of years honey has been known for its special properties. Certain honeys from specific plants have a greater range of attributes than others, and the honey that comes from some varieties of the New Zealand Manuka bush (Leptospermum scoparium) is one of these. 

The UMF® rating is a measure of the attributes and values that make up Manuka honey, and assures purity & quality.
Spoonsful of the good. Jam-packed with goodness it's little wonder the UMF rating system tells us the levels of Manuka in this honey get the tick of approval.
INGREDIENTS
100% Pure New Zealand Honey.
Not recommended for infants below 1 year old.
The UMF grading system is as follows:
0–4 Not detectable
5–9 Low levels
10–15 Useful levels
16+ Superior high grade levels
Best Sellers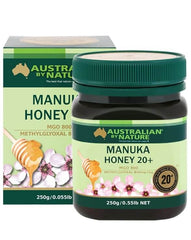 Australian by Nature Bio Ac...