About us
Bee Vitamins is Australia's leading vitamins and supplement retailer such as manuka honey, Royal jelly capsules, propolis capsules, bee pollen, skin care products, and supplements. We have been established business in delivering products to more than 180 countries in the world since 2016. As we continuously getting more orders from many customers all over the world, the number of products also grow exponentially. Our success is in the sourcing of products and offering these products at competitive prices. We continuously look for new cost-reducing measures, without compromising on quality.  
Our aim is to provide the highest quality vitamins and supplements with the competitive prices and the best customer service all in one place. That means you can stop spending hours searching for high-quality vitamins and supplements. We want to help you make your health and fitness goals a reality. 
Feel free to contact us if you have any questions. You can get us on WeCHAT, Email, WhatsApp, Viber or text message on: 
+61 466 846 969 (WhatsApp and Viber available). We will reply during business hours.
Email: contact@beevitamins.com.au
WeCHAT ID: BeeVitamins
Visit Our Store
Should you prefer to speak to us face to face, come see us at Bee Vitamins Shop 2 / 86 John St Cabramatta NSW 2166. You can see it in this map below
Opening hours:
Monday: 9.30 am - 6 pm
Tuesday: 9.30 am - 6 pm
Wednesday: 9.30 am - 6 pm
Thursday: 9.30 am - 6 pm
Friday: 9.30 am - 6 pm
Saturday: 10 am - 5 pm 
Sunday: 10 am - 5 pm
Bulk Buy Discounts
Contact our friendly team on +61 466 846 969 for a Bulk buy discounts.
Best Sellers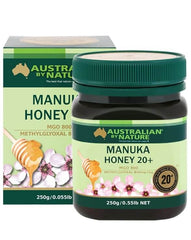 Australian by Nature Bio Ac...