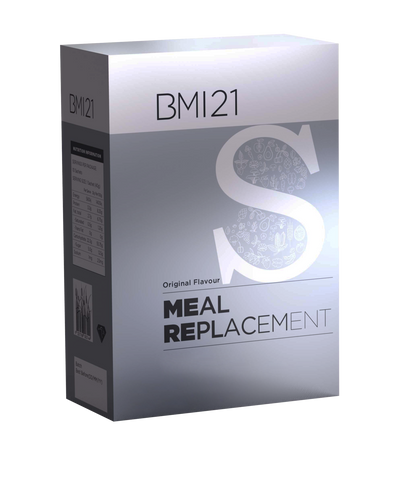 BMI21 Meal Replacement
Description:
What is BMI?

Body Mass Index, or BMI, is a measure of body size. The results of a BMI measurement can give an idea about whether a person has the appropriate weight for their height. Health researchers have found BMI to be a good indicator for the health and lifespan of adults. According to the National Institutes of Health (NIH) of America*:

-A BMI of between 18.5 and 24.9 is healthy.
-A BMI over 25 is overweight and may be obesity.
-A BMI of less than 18.5 means that a person is underweight.

BMI21 S MEAL REPLACEMENT is designed to be your total daily weight loss solution. This superior nutrient-dense all-in-one powder is carefully balanced by using a vast array of 70+ natural ingredients. Each ingredient works in synergy to maximise the benefits provided by each nutrient, and your weight loss results.

-FIGHT HUNGER
-WEIGHT LOSS MEAL
-ALL-IN-ONE NUTRIENTS
-WITH REAL FRUITS & VEGES & SUPERFOODS
-Good Antioxidant Formulas

Ingredients are from:
-Superfoods
-Cereals
-Fruits
-Vegetables
-Fungus
-Beans
-Seeds
-Nuts

NO NASTIES!
-NO ADDED EGG
-NO ADDED DAIRY
-NO ADDED MEAT
-No ADDED preservatives
-NO ADDED ARTIFICIAL COLOURS
-NO ADDED ARTIFICIAL FLAVOURS
-NO ADDED ARTIFICIAL SWEETENERS

Advantages compares to similar products

Contains fewer soy beans, Do not contain wheat (Prevent flatulence)
No added sugar, sweet tastes from natural Stevia, suitable to diabetics

Directions:

Empty 1 sachet to 100ml of hot water. Stir until dissolved. Add more hot water to make up to 250ml. Remember to maintain adequate fluid intake. We recommend that a minimum of 2 litres of water is consumed per day.


Ingredients:

Oats, Buckwheat, Milled quinoa, Barley leaves, Psyllium seed husk, Konjac, Brewing yeast, Wheat leaves, Barley, Tartary buckwheat, Corn, Millet, Coix seed, Brown rice, Black rice, Rice, Glutinous rice, Purple sweet potato, Wax gourd, Perillae fructus, Toona sinensis, Carrot, Broccoli, Spinach, Konjac, Spirulina maxima, Kelp, Dried laver, Sophora flower bud, Canavaliae semen, Soya bean, Black bean, Red bean, Green bean, Sophora flower, Papaya, Sweet orange, Kiwifruit, Coconut, Apple, Strawberry, Blueberry, Cranberry, Avocado, Fermented apple juice, Tomato, Lentinula edodes, Pleurotus mushrooms, Hericium erinaceus, Auricularia auricular, Flammulina velutipes, Manuka honey, Black sesame seed, White sesame seed, Pumpkin seed, Cassiae semen, Lotus seed, Raphani semen, Flaxseed, Chia seed, Walnut kernel, Apricot kernel, Persicae semen, Steviol glycosides, Wolfberry, Lotus leaf, Dried Chinese jujubes, Cannabis fructus, Poria, Hawthorn, Yam, Caryophylli flos, Licorice, Cinnamon, Ziziphi spinosae semen, Lilii bulbus.


Our Guarantees

Take BMI21 S to replace at least 2 meal of everyday (1-2 sachets per meal depending on personal need) with your normal breakfast and maintain normal daily activities and diet. Take at least 3 boxes of BMI21.
Best Sellers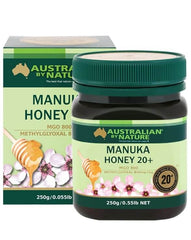 Australian by Nature Bio Ac...