Botani Olive Skin Serum 15mL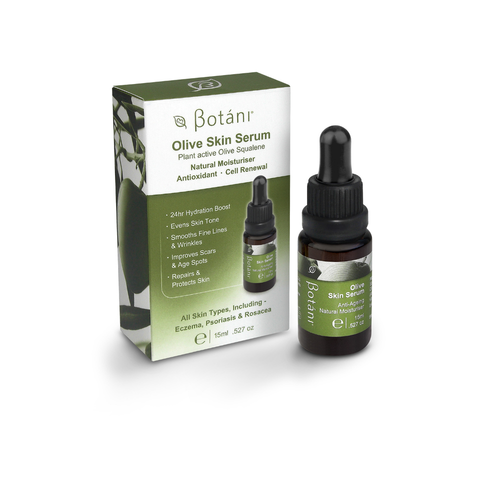 Botani Olive Skin Serum 15mL
Description:
Olive Skin Serum contains 99.7% of plant-derived olive squalene with the added benefits of Natural Vitamin E and Vitamin C ester. Most importantly these ingredients work to maximise the healing and anti-aging benefits of this product. It is a skin-loving serum that penetrates quickly and as a result, leaves your skin soft and silky.

Silicone oils are petrochemicals and are found in many commercial skin and hair products but at Botani we don't use any silicones or mineral oils in any of our products. So what are silicone oils? Silicone oil is like plastic wrap, it forms a barrier on top of your skin giving you the allusion of smoothness but this is only a short-term fix!

That barrier can lock in moisture, yes, but it can also trap dirt, sweat, bacteria, sebum and dead skin cells along with it! Over time your skin starts to become dull, dehydrated, and congested. By using plant-derived oils like olive squalene you're allowing your skin to breathe when at the same time providing maximum hydration and suppleness.

Olive Skin Serum is clinically proven to increase and seal moisture levels in the skin within 24 hours; learn why Olive Squalene is as vital to the skin as water is to life here.

WHY OLIVE SKIN SERUM IS ONE OF THE BEST NATURAL SERUMS
Key Benefits:

Immediate hydration; it plumps the skin naturally
Long-lasting hydration keeps skin smooth and supple
Reduces the appearance of scars, age spots and pigmentation
Softens and reduces fine lines and wrinkles
Clinically proven to reduce redness and irritations
Clinically proven to lighten the skin
Illuminates the skin with a stunning radiance and evens out skin tone
Treats skin conditions, such as Eczema, Psoriasis & Rosacea
Ideal to use as a natural primer under makeup
Vegan certified
Free from silicones and mineral oils
CLINICAL RESULTS FOR OLIVE SKIN SERUM
75% reported an immediate feeling of hydration*71% found it smoothed fine lines*63% found it smoothed wrinkles*79% reported an improvement in long term hydration*
63% found that it reduced pigmentation and age spots*
44% said it reduced the appearance of acne scars*
100% of testers (in skin compatibility testing) reported no irritations or allergic reactions; therefore non-irritating and suitable for atopic and sensitive skin.*
*n vivo clinical tests were conducted by a highly regarded third party European laboratory (J.S. Hamilton International Sp. Z o.o., 2016)

Directions for use:

Dampen skin with water or Botani's Soothing Facial Mist.

Immediately apply in a pressing motion 3 – 4 drops all over the face and neck.

It can be used interchangeably with Acai Berry Active Antioxidant Serum.

Use: morning & night

Great product
Really helps to reduce scar and spots
Great product
Really helps to reduce scar and spots
Best Sellers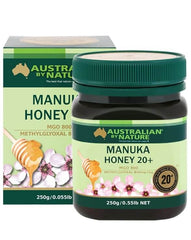 Australian by Nature Bio Ac...