Brauer Baby & Child Immunity Support 100mL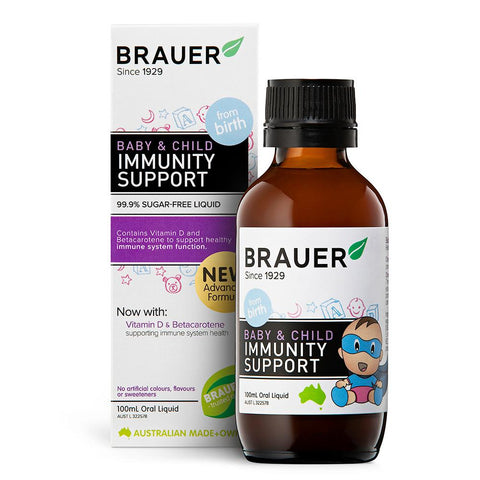 Brauer Baby & Child Immunity Support 100mL
Description:
Brauer Baby & Child Immunity Support
is a 99.9% sugar free liquid formulated with vitamin D and beta-carotene which support healthy immune system function.
Vitamin D supports immune system health. Vitamin D also assists with the development of healthy teeth and bones.
Beta-carotene is converted to retinol (vitamin A) in the body. It maintains body mucous membrane health which is one of the body's first line of immunity mechanisms against infection. It is also an important antioxidant which reduced free radical formation in the body.
Warnings
Store below 25°C. Do not use if cap seal is broken. If symptoms persist, talk to your health professional. Vitamins and minerals can only be of assistance if dietary intake is inadequate. Contains homeopathic ingredients. Contains hydroxybenzoates.
Common Uses
Immunity Support
Directions
Directions for use:
Shake well before use. Use the measuring device provided.
Dosage:
Children from birth to 6 months - Take 1ml four times daily
Children 7 months to 12 years - Take 2mls four times daily
or as recommended by your healthcare professional. If symptoms persist, talk to your health professional. Do not exceed recommended dose.
Best Sellers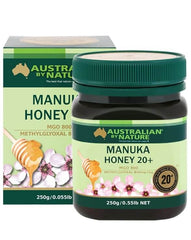 Australian by Nature Bio Ac...