Cemoy Hydra Ampoule Face Mask 28ml x 5 Sheets (Brown)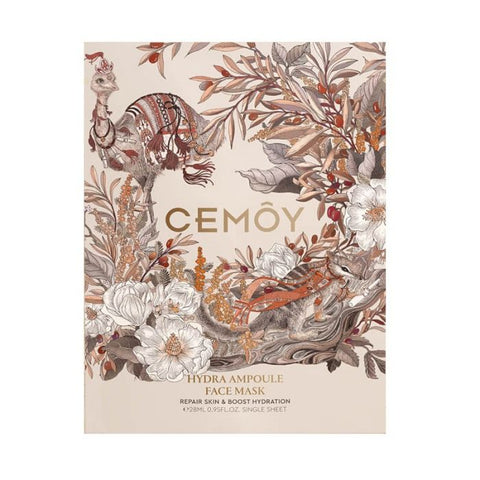 Cemoy Hydra Ampoule Face Mask 28ml x 5 Sheets (Brown)
Description:
Restore& Nourish Skin Wit Cemoy 
Minimize the appearance of the expression lines and winkle 
Antioxidant free radical anti aging protection 
Antibacterial & anti-inflammatory
Product Description
DESIGNED TO HELP RESTORE AND NOURISH SKIN
Repair Skin & Boost Hydration
Key Ingredients:
Helps minimize the appearance of expression lines and wrinkles, supports thin fragile skin, increases elasticity and firms the skin
Bioactive derived from Lilly Pilly, Lemon Aspen and Davidsonia Plum. This unique combination of powerful antioxidant fruits will nourish, moisturize, soothe skin and fight the aging process.
Certified Organic Olive Leaf Extract
Antioxidant, antibacterial and anti-inflammatory properties will help repair and soothe problem skin
Great skin hydrating ingredient which will help skin repair and give your skin a plumper and firmer appearance
Directions for use:
1) Thoroughly remove make-up an cleanse face for optimal effect
2) Carefully apply the mask to your face, making sure to cover all areas (avoid contact with eyes and lips)
3) Leave the mask for 15 minutes
4) Remove the mask and massage any remaining essence into your skin.
5) Complete your skincare regime with a moisturiser
Ingredients

Water, Propylene Glycol, Butylene Glycol, Sorbitol, sh-Oligopeptide-1, sh-Oligopeptide-2, sh-Polypeptide-1, sh-Polypeptide-9, sh-Polypeptide-11, Glycerin, Acacia Senegal Gum, Xanthan Gum, Caesalpinia Spinosa Gym, Silybum Marianum Fruit Extract, Glycerin, Phenoxyethanol, Caprylhydroxamic Acid, Glyceryl Caprylate, Sodium Hyaluronate, Tremella Fuciformis (Mushroom) Extract, Davidsonia Pruriens Fruit Extract, Potassium Sorbate, Placental Extract, Ascorbic Acid, Citric Acid, Acronychia Acidula Fruit Extract, Sodium Erythorbate, Olea Europeaea (Olive) Leaf Extract*, Syzygium Leuhmanii Fruit Extract, Sodium Benzoate, Maltodextrin, 2-Bromo-2-Nitropropane-1, 3-Diol, Fragrance
*Denotes Certified Organic
NO PARABENS
NO FLUORESCENT AGENT
NO ALCOHOL
NO GLUCOCORTICOID HORMONE
 Made in Australia
Best Sellers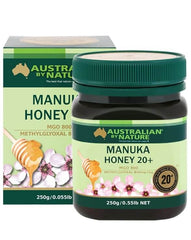 Australian by Nature Bio Ac...