Costar Bio Collagen 100 Capsules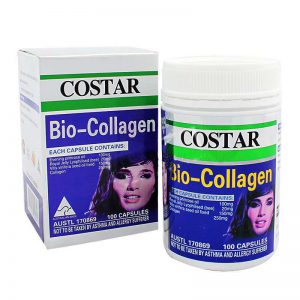 Costar Bio Collagen 100 Capsules
Description:
Costar Bio Collagen is especially formulated for women, c

ollagen helps to give strength to various structures of the body and also protects structures like the skin by preventing absorption and spreading of pathogenic substances, environmental toxins, micro - organisms and cancerous cells. Collagen protein is the cement that holds everything together.

It has extra Evening Primrose oil to assist womens' hormone adjustment

To this we add precious grape seed, rich in anti-oxidant to slow down aging process, as well as royal jelly to revitalize ones' youthful appearance. :

These are tough and strong structures found all over the body: in bones, tendons and ligaments.

Collagen is the major component of the hair and nails. 

With age, collagen production slows and the cells structures weaken. The skin gets thinner and is easier to damage, hair gets lifeless, skin sags and wrinkles, tendons and ligaments become less elastic, joints get stiff etc. 
Size 100 Capsules
Best Sellers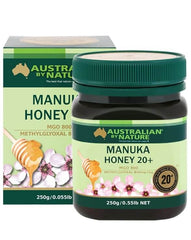 Australian by Nature Bio Ac...