EZZ Iron + Jelly Cranberry Flavour Sachets 15g x 7 ON SPECIAL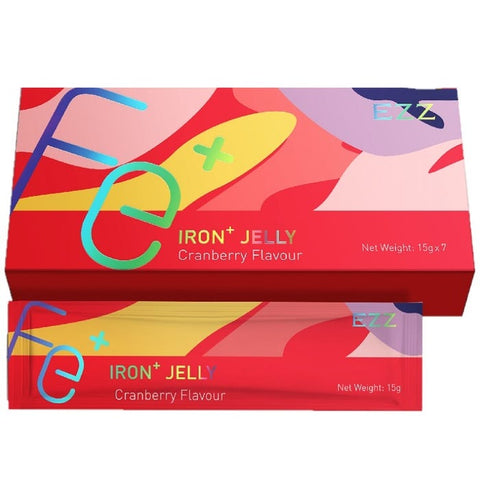 EZZ Iron + Jelly Cranberry Flavour Sachets 15g x 7 ON SPECIAL
Description:
EXPIRY DATE: JULY 2022
EZZ Iron + Jelly Cranberry Flavour is tasty and nutritious jelly with extra Iron and a wide variety of fruit extracts. A delicious and convenient daily supplement to have on the go.
Ingredients:
Water, Erythritol, Passion Fruit Concentrate, Konjaku Flour, Carrageenan, Mixed with Jelly Nutritive Fortifier (L-Ascorbic Acid, DL-ɑ-Tocopherol Acetate, Riboflavin, D-Calcium Pantothenate, Thiamine Hydrochloride, Pyridoxine Hydrochloride), Chitosan Oligosaccharide, Panax Ginseng C.A.Meyer, Carob Bean Gum, Citric Acid, Trisodium Citrate, Flavouring for Food, Mangosteen Powder, Red Dates Powder, Wolfberry Powder, Perilla Powder, Carrot Concentrate, Spinach Powder, Red Grape Concentrate, Black Currant Concentrate, Apple Concentrate, Sweet Cherry Concentrate, Red Dates Concentrate, Mulberry Powder, Cranberry Concentrate, Blueberry Concentrate, Raspberry Concentrate, Longan, Honey, Red Beet Juice Powder, Ferrous Gluconate.
Directions for use:
Open the bag and chew. Take 1 to 2 per day (max. 4 per day).
Warnings:
Keep away from children.
Not to be swallowed in full.
Not recommended during pregnancy or lactating periods.
Supervision needed for elderly.
This product is not suitable for children under 14 years of age.
Maximum 4 per day.
EZZ Iron + Jelly Cranberry Flavour Sachets 15g x 7
EZZ Iron + Jelly Cranberry Flavour Sachets 15g x 7
Best Sellers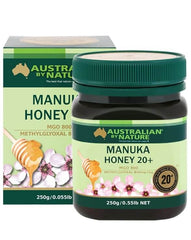 Australian by Nature Bio Ac...