Freezeframe Revital Day & Night 30mL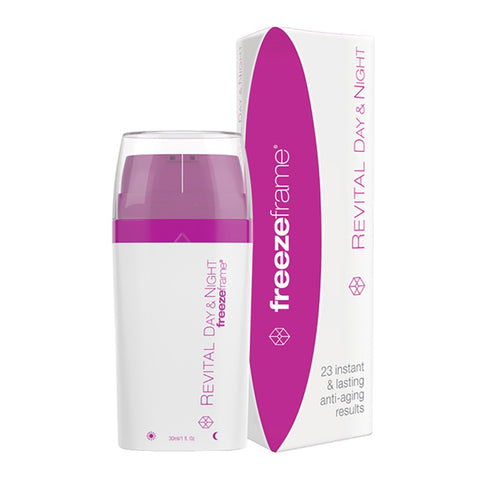 Freezeframe Revital Day & Night 30mL
Description:
ON SPECIAL!!!
REVITAL DAY & NIGHT is a multifunctional CC day cream and night treatment, providing 4 instant actions and 4 long term actions to treat wrinkles, pores, sagging skin, uneven skin tone and loss of youthful volume.
This breakthrough dual formula treatment allows you to access revital instant perfecting day CC cream, and revital age reverse night cream in 1 convenient pack. Our unique 2 in 1 dual chamber airless system, separates the day & night formula, each with their own individual chamber and pump. 24 hour beauty has never been easier.
A Day and Night duo so powerful, it has single-handedly created a new benchmark for the CC cream. This unique formula is so much more than Colour Correction - it's Complete Correction which resolves the superficial signs of aging instantly, whilst performing a deep progressive correction of the 4 major face agers - wrinkles, uneven skin tone, sagging skin and loss of volume - for long term anti aging results, you will see even when you aren't wearing it.
Directions:

Morning - use the pump marked DAY and apply to clean dry skin over the entire face. Intellishade technology will match your skin tone as you apply to face and skin perfecting results can be seen in minutes.
Evening - after cleansing, use the pump marked NIGHT and apply to clean dry skin over entire face. Use every night to see a dramatic change in skin in 4 to 8 weeks.

Warnings:
For external use only.
If skin irritation occurs, discontinue use.
Best Sellers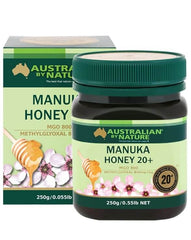 Australian by Nature Bio Ac...