Go Healthy Odourless Fish Oil 1500mg 420 Capsules
Go Healthy Odourless Fish Oil 1500mg 420 Capsules
Description:
GO Healthy Odourless Fish Oil 1,500mg SoftGel Capsules support cardiovascular health and brain function and is for joint health and comfort.
GO Healthy Odourless Fish Oil 1,500mg provides a natural source of EPA and DHA for the maintenance of good health. Omega-3 fatty acids are important as the body cannot produce them and they can therefore only be obtained from the diet.
Fish Oil supports the health and function of joints, brain, nervous system and cardiovascular system as well as supporting cognitive function. Supplementation with Omega-3 fatty acids may assist in the relief of dry eye syndrome. GO Healthy Fish Oils are mercury tested.
Supports normal eye and brain function
Supports the health and function of the cardiovascular system
Supports joint health and comfort
Vanilla flavoured capsule
Mercury tested
Size: 420 Pack
Ingredients
Each SoftGel Capsule contains:
Natural Fish Oil: (1.5g) 1,500mg.
Equiv. Omega-3 Marine Triglycerides: 450mg.
Equiv: Eicosapentaenoic Acid (EPA): 270mg.
Equiv. Docosahexaenoic Acid (DHA): 180mg.
Directions
Adults: Take 2 SoftGel Capsules daily, with meals, or as directed by your Healthcare Professional.
For Joint Swelling: Adults: Take up to 4 SoftGel Capsules 2 times daily, with meals, or as professionally prescribed.
Take in conjunction with a healthy balanced diet.
Best Sellers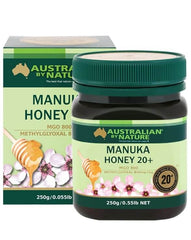 Australian by Nature Bio Ac...