Nature's King Royal Jelly 1500mg 6% 10-HDA 180 Soft Capsules
Nature's King Royal Jelly 1500mg 6% 10-HDA 180 Soft Capsules
Description:
Nature's King Royal Jelly
1500mg 6% 10-HDA 180 Capsules is made from nutritious substance that has the power to change worker bee into queen bee who lives 30 times longer!
Rich in antioxidants and has anti-inflammatory properties.
Helps with wound healing and skin repair.
Boosts the immune system.
Promotes general well-being.
Ingredients
Each Capsule Contains:
Soya Bean Oil, Vegetable Oil, Gelatin, Purified Water, Glycerol, White Bees Wax, Calcium Carbonate, Coconut Oil, Lyophilized Royal Jelly, Lecithin, Silicone Dioxide and D-Alpha Tocopherol.
Dosage:
Take 1 or 2 capsules per day.
Not suitable for children.
Warning
This product contains Royal Jelly which has been reported to cause severe allergic reactions and in rare cases fatalities, especially in asthma and allergy sufferers.
If in doubt, seek medical advice.
Best Sellers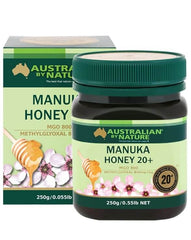 Australian by Nature Bio Ac...