Lanopearl Nurturing Sensitive Skin Serum 25ml
Lanopearl Nurturing Sensitive Skin Serum 25ml
Description:
• A popular product with very good customer feedback
• 45% concentrated placental extract aides effectiveness
• Molecular technology ensures absorption in one minute
• Reduces the appearance of wrinkles and dark spots on the face within two weeks
• Easy to use: 5 drops on T, U Zone (forehead, left and right cheeks, nose and chin)
Description
This advanced formula gently soothes and purifies the skin, whilst delicately refining pores and evening out imperfections and fine lines. Nurturing Sensitive Skin Serum stimulates skin cell renewal and regeneration, resulting in youthful, rejuvenated skin. With deep absorption, this amazing serum reinvigorates as it retextures the skin to a lush, luminous complexion.
Ingredients / Active Ingredients
Cyclomethicones, Sheep Placental Extract, Caprylic/Capric Triglyceride, Alpha Tocopheryl Acetate
Directions
After thoroughly cleansing with Lanopearl Ultra Smooth Cleansing Gel, towel dry and gently massage a few drops of Lanopearl Nurturing Sensitive Skin Serum on the face and neck. Concentrate particularly on areas prone to fine lines, wrinkles and age spots. Leave for 1 minute and follow with Lanopearl Bio Peak range. A twice daily regime is recommended.

Have you ever noticed that sometimes after moisturising your skin looks drier than before? I have this problem because my skin is incredibly dry and sensitive, however with I use Nurturing Sensitive Skin Serum first, then follow up with moisturiser I fint it protects my skin all day long. I also like this product because of the natural ingredients which deeply nourish the skin.
We cannot defy gravity and ageing, but we can at least try with the right products! Lanopearl understands the many causes of ageing such as genetics, lifestyle and the sun so you can be assured that each and every one of our skincare products works hard for you.
Best Sellers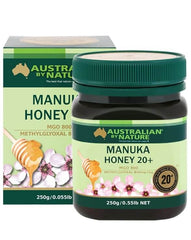 Australian by Nature Bio Ac...