Swisse High Strength Vitamin C 1000mg Effervescent 60 Tablets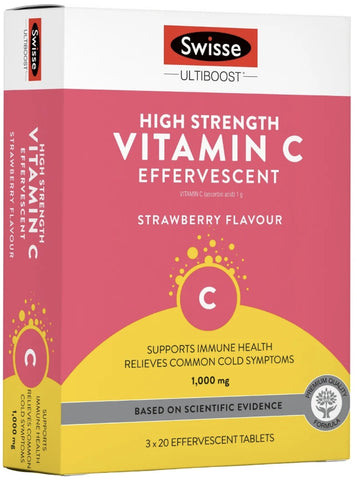 Swisse High Strength Vitamin C 1000mg Effervescent 60 Tablets
Description:
***NEW PACKAGE***
Swisse High Strength Vitamin C Effervescent is a premium quality, great tasting effervescent formula with vitamin C to support immune function, help reduce severity and duration of cold symptoms, maintain skin health and healthy antioxidant activity.
Immune Function: Vitamin C supports a healthy immune system.
Cold Symptoms: Vitamin C helps to reduce the duration and severity of common cold symptoms.
Skin Health: Vitamin C plays an integral role in the formation and structure of collagen and elastin, which are essential for the maintenance of healthy, supple skin.
Antioxidant Support: Vitamin C provides antioxidant support to help protect against potential free radical damage.
Iron Absorption: Vitamin C facilitates the absorption of iron.
Swisse High Strength Vitamin C effervescent tablets have been formulated based on scientific evidence to conveniently support your health and well-being and are a great tasting alternative for those who have difficulty swallowing large tablets or capsules.
Size: 60 Pack
Warnings
Vitamin supplements should not replace a balanced diet. If symptoms persist consult your healthcare practitioner. Adults only. The recommended daily dose of this medicine contains 338mg of sodium.
Ingredients
EACH TABLET CONTAINS:

Vitamin C (ascorbic acid 1 g)
Directions
ADULT DOSAGE:

One tablet daily, dissolved in water, or as directed by a healthcare professional.
Best Sellers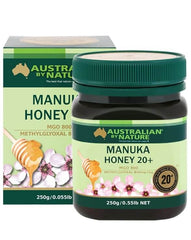 Australian by Nature Bio Ac...