Swisse Micellar Makeup Remover 300mL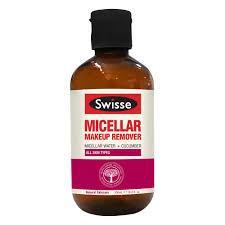 Swisse Micellar Makeup Remover 300mL
Description:
Swisse Micellar Makeup Remover is a natural, gentle rinse-free makeup remover. Luxuriously formulated to effortlessly remove all traces of even the most stubborn, waterproof makeup. Enriched with Micellar water and skin loving cucumber, this makeup remover is fragrance free and non-irritating, leaving your skin feeling clean, soft and hydrated.
FEATURES & BENEFITS:
✓ The 'miracle' cleanser: Originating in France, this type of cleanser is the 'go to' product for makeup artists across the world
✓ Non rinsing, soap free formula: Made from natural ingredients that enable skin decongestion and hydration
✓ Suitable for sensitive skin: Soap and irritant free, contains no harsh chemicals
✓ Micelles: Tiny oil molecules suspended in water, which have the perfect composition for trapping and removing makeup, dirt and pollution. Micelles are derived from non-GMO corn and coconut and are suspended in cucumber infused water
✓ Non-Comedogenic: It won't clog your pores
✓ pH balanced: At 5 to 5.5 to ensure it is skin friendly and will not disrupt the skin barrier
KEY INGREDIENTS:
Cucumber Extract:
Contains vitamin C, vitamin E and carotenoids, which are antioxidants that improve the health and appearance of the skin. Cucumber extract also contains trace minerals such as magnesium, potassium and silica that assist in strengthening the skin barrier and improving hydration. Cucumber also has an overall soothing effect on the skin.
Glycerine:
A natural humectant that greatly improves hydration in the skin.
Decyl Glucoside:
A mild surfactant composed of sugar (glucose) derived from cornstarch and fatty alcohols derived from coconuts. This gentle cleansing agent readily removes oil, makeup, and impurities while maintaining skin balance. Decyl glucoside is readily biodegradable and environmentally friendly.
Carrageenan (Seaweed extract):
Helps to soften and calm the skin.
What we put IN:
Cucumis Sativus (Cucumber) Fruit Extract
Glycerine (Palm)
Decyl Glucoside (Corn and Coconut)
Chondrus Crispus (Carrageenan)
Sodium Citrate (Corn)
Citric Acid (Corn)
Dehydroacetic Acid
Benzyl Alcohol
Contains Non-GMO Ingredients.
99% naturally derived ingredients.
Swisse is an RSPO associate.
What we leave OUT:
Harmful chemicals, preservatives and animal products.
Not tested on animals.
DIRECTIONS:
Soak a cotton pad and gently smooth over eyes and face to remove makeup and impurities from the skin. Follow with your favourite Swisse cleanser.

STORAGE:

Store upright below 28 degrees Celsius.


WARNINGS:

Test prior to use. In the unlikely event of a negative reaction, consult your medical practitioner.
Best Sellers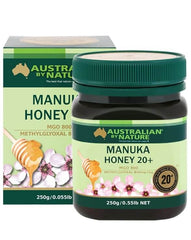 Australian by Nature Bio Ac...