Synergy Natural Organic Spirulina 200 Tablets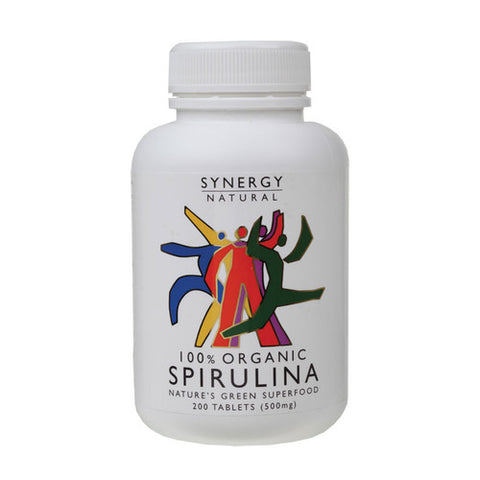 Synergy Natural Organic Spirulina 200 Tablets
Description:
Spirulina is widely used throughout the world as a food supplement for maintaining health, energy, and optimum weight.
This green superfood containing over 100 synergistic nutrients comes from a microscopic freshwater plant, ecologically grown without chemicals and concentrated by removing nothing but the water.
Nature's richest source of protein (65% of its weight), 300% more than fish, meat, or poultry (but with zero cholesterol).
58x richer in iron than spinach.  A natural non-toxic easily absorbed source.
A rich wholefood source of antioxidants (25x richer in beta-carotene than carrot).
2x richer in chlorophyll than alfalfa, barley grass or wheatgrass.
A highly concentrated source of essential fatty acids (EFA's).
Spirulina may be used as part of a weight management program. If taken 30-45mins before meals, it induces a "less hungry" feeling whilst still supplying a broad range of nutrients.
As an unrefined whole food, spirulina is absorbed up to 16x more effectively than synthetic multivitamin supplements.

Ingredients:
100% pure, highest quality, certified organic Spirulina.
No fillers or additives. To preserve nutrient and enzyme content, each bottle is nitrogen flushed to eliminate oxygen.

Usage Directions:
Consumption can vary with activity levels, state of health & age.
Start-up: 2-4 tablets per day for one week.
Maintenance: 6 tablets per day.
Optimum: 6 tablets 3 times daily.

Best taken at or after meals with plenty of fluid. As part of a natural weight management program, consume 30-45 minutes before meals. You can take Spirulina with every meal or once a day. Perfect as a broad-spectrum green superfood when mixed with Synergy Chlorella.
Best Sellers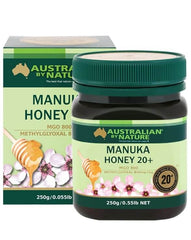 Australian by Nature Bio Ac...