Unichi Rosa Prima Dark Grape Seed 26,000mg 60 Vegan Capsules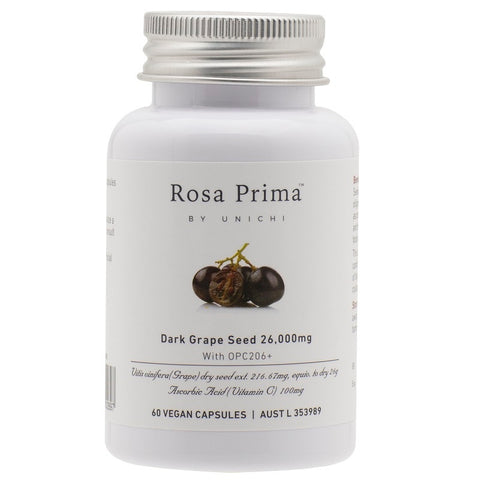 Unichi Rosa Prima Dark Grape Seed 26,000mg 60 Vegan Capsules
Description:
Unichi Rosa Prima Dark Grape Seed 26,000mg 60 Vegan Capsules contains high levels of oligomeric procyanidins (OPCs), which are rich in anti-oxidants and protect cells from damage by free radicals.
This product also helps maintain the integrity and health of blood vessels, veins, and eyes, as well as supporting the health of connective tissue and skin by encouraging the production of collagen and elastin.
Each tablet contains extracts equiv. to dry:
Vitis vinifera (Grape) dry seed ext. 216.67mg, equiv. to dry 26g
Ascorbic acid (Vitamin C) 
100 mg
No added lactose, gluten, yeast, egg or artificial flavours.
How to use
 

- adult dosage

:

Take 1-2 tablets daily everyday, or as directed by a healthcare practitioner. Always read the label.
Best Sellers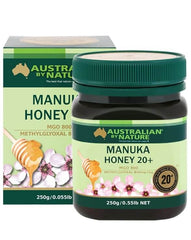 Australian by Nature Bio Ac...