Vitatree Immune Defence 60 Tablets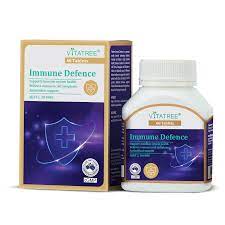 Vitatree Immune Defence 60 Tablets
Description:
Vitatree Immune Defence
is a premium quality formula containing vitamins, minerals, and herbs to help maintain healthy immune function. It is blended with Thyme, Astragalus, Elderberry, Zinc, vitamin C & D3 and Citrus bioflavonoids extract.
- Thymus vulgaris (Thyme) contains a variety of minerals and vitamins that promote good health and make it a natural immune system booster. It has long been used to ease coughing, clear congestion, and help respiratory issues like bronchitis.
- Astragalus is an ancient root with many health benefits, including immune-boosting and anti-inflammatory effects. It may increase your body's production of white blood cells, which are the cells of your immune system responsible for preventing illness.
- Elderberry is a purple berry containing a whole host of immune-boosting antioxidants, including vitamins A, B, and C, which may be able to give your immune system a boost, especially during cold and flu season.
- Zinc and vitamin C & D3 provide additional immune support, while citrus bioflavonoids extract helps reduce free radical damage to body cells.
PRODUCT FUNCTIONS
- Maintain and support immune system health to fight illness
- Help reduce the occurrence of common colds and decrease the severity of common cold symptoms
- Relieve the severity of symptoms of mild upper respiratory tract infections
EACH TABLET CONTAINS:
Ascorbic acid (Vitamin C) 60 mg
Colecalciferol (Vitamin D3) 5 µg (200 IU)
Zinc (from Zinc citrate dihydrate 46.67 mg) 15 mg
Citrus bioflavonoids extract 50 mg
Thymus vulgaris (Thyme) extract equiv. to dry leaf 50 mg
Astragalus membranaceus (Astragalus) extract equiv. to dry root 250 mg
Sambucus nigra (Elderberry) equiv. to fresh fruit juice 150 mg
DOSAGE: Take 1 tablet daily or as directed by your healthcare practitioner.
WARNING:
- If symptoms persist, talk to your health professional.
- Not to be used in children under 2 years of age without medical advice.
- Do not use if cap seal is broken.
STORAGE: Store below 30 oC in a cool dry place away from direct sunlight.
Best Sellers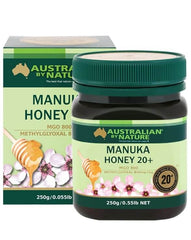 Australian by Nature Bio Ac...