Vitatree Premium Sugar Balance 60 Tablets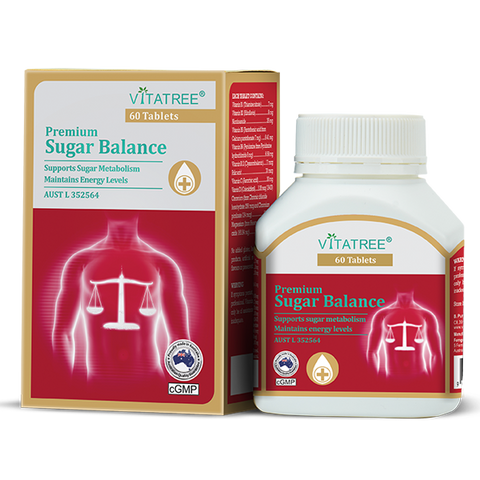 Vitatree Premium Sugar Balance 60 Tablets
Description:
Premium Sugar Balance is a chromium- based formula providing important vitamins and minerals needed for sugar metabolism and energy production. Chromium is an essential nutrient for sugar metabolism, plus B vitamins and magnesium which also help carbohydrate metabolism. These nutrients are utilised by the body to aid in efficient uptake of blood sugar into the body cells where it is burned as fuel for energy production.

EACH TABLET CONTAINS:

Vitamin B1 (Thiamine nitrate) 7 mg 
Vitamin B2 (Riboflavin) 8 mg 
Nicotinamide  35 mg 
Vitamin B5 (Pantothenic acid from Calcium pantothenate 7 mg) 6.41 mg 
Vitamin B6 (Pyridoxine from Pyridoxine hydrochloride 8 mg)  6.58 mg 
Vitamin B12 (Cyanocobalamin) 17 mcg 
Folic acid  70 mcg 
Vitamin C (Ascorbic acid) 30 mg 
Vitamin D3 (Colecalciferol) 3.35 mcg (134 IU) 
Chromium (from Chromic chloride hexahydrate 256 mcg and Chromium picolinate 134 mcg) 66.6 mcg 
Magnesium (from Heavy magnesium oxide 165.84 mg) 100 mg
No added gluten, lactose, egg or dairy products, artificial sweeteners, artificial flavours or preservatives.
WARNING
If symptoms persist, talk to your health professional. Vitamins and minerals can only be of assistance if dietary intake is inadequate.
DOSAGE
Take three tablets daily with meal, or as directed by your healthcare professional.
STORAGE
Store below 30°C in a cool dry place away from direct sunlight. Do not use if cap seal is broken.
Best Sellers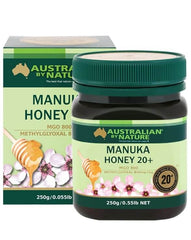 Australian by Nature Bio Ac...