Wealthy Health Maxi Organic Red Grapeseed 30000 90 Capsules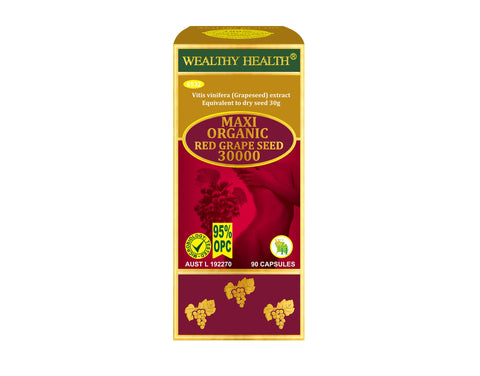 Wealthy Health Maxi Organic Red Grapeseed 30000 90 Capsules
Description:
Wealthy Health Maxi Organic Red Grape Seed 30000 is especially formulated to boost antioxidant activities within the body.  High Potency Grapeseed extract (GSE) contains OPCs and stilbenes, including resveratrol and viniferins.
GSE has demonstrated excellent free radical scavenging activity and can be significantly more effective than Vitamins C, E and beta-carotene. GSE also has a potent concentration of vitamin E, flavonoids, linoleic acid, and phenolic procyanidins (also known as OPC or oligomeric procyanidins).
The typical commercial opportunity of extracting grape seed constituents has been for chemicals known as polyphenols, having antioxidant activity in vitro.
Benefits:
Boosts antioxidant activity and reduces free radicals formed in the body.
Maintains healthy blood circulation.
Maintains cardiovascular system health.
Maintains healthy vision.
Maintains general health and wellbeing
Ingredients:
EACH CAPSULE CONTAINS:

Vitis vinifer(Grapeseed) 250mg
Equiv. to dry seed 30000mg
Equiv. procyanidins-OPC 237.5mg
Directions for use:
Take 1 capsule daily with meals, or as directed by your healthcare professional.
Warnings:
Contain sulfites. Not suitable for children. Do not use if pregnant or breast feeding.
Best Sellers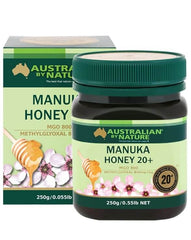 Australian by Nature Bio Ac...