Wealthy Health Organic Squalene 1000mg 365 Capsules
Wealthy Health Organic Squalene 1000mg 365 Capsules
Description:
Squalene is a lipid that is widely distributed in nature and is found in small amounts in plant foods such as olive oil, wheat germ oil, rice bran oil, and yeasts. The highest concentration of squalene, however, occurs in the livers of sharks that live at deep sea levels. Squalene rich shark liver oil has a long history of use in Norway, Sweden, China and Japan, where it has been consumed for hundreds of years for its antioxidant and health maintaining properties.
Wealthy Health's Organic Squalene
is packed with both squalene and vitamin E. Both components can provide anti-ageing properties, helps with maintaining a healthy skin, helps stop the inhibition of cancer cells, protects the body from the harmful effects of free radicals and aids in maintaining general well-being.
Active Ingredients:
Squalene 1000mg
Equiv to Vitamin E 3.5mg
Directions For Use:
Take 1 capsule daily with a meal or as directed by your healthcare professional.
Vitamins can only be of assistance if the dietary vitamin intake is inadequate.
Best Sellers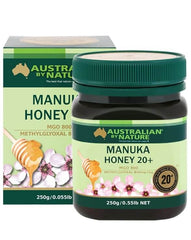 Australian by Nature Bio Ac...