Bio-Lano Bio Placenta Triple Active 24 Hour Revitalising Multi Cream 5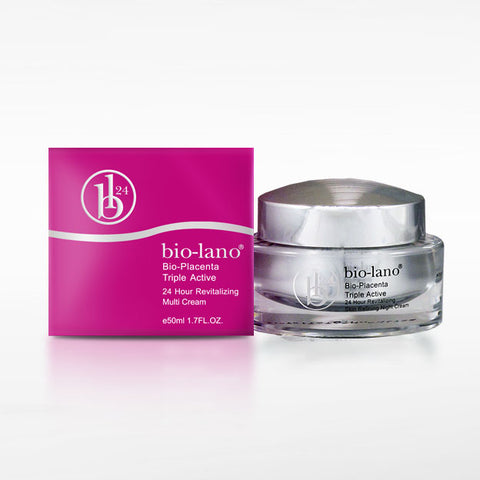 Bio-Lano Bio Placenta Triple Active 24 Hour Revitalising Multi Cream 50ml
Description:
Bio-Placenta Triple Active 24 Hour Revitalizing Multi Cream designed to care and protect the skin during day & night. This nourishing cream visibly reduces fine lines, roughness, dryness, and other signs of premature ageing white energizing and re-hydrating skin. Joining forces with Titanium Dioxide will protect your skin from the day's harmful UV rays.
Available Sizes: 50ml
Ingredients:
Purified water, vegetable glycerin, cetearyl alcohol, hydrogenated polyisobutene, lanolin bp, placenta extract, squalane, coenzyme q10, dimethicone, stearoxytrimethylsilane, pareth-8 phosphate, glyceryl stearate se, butylene glycol, xanthan gum, octylmethoxycinnamate, butyrospermum parkii/shea butter, tocopheryl acetate, jojoba oil, titanium dioxide, evening primrose oil, sodium hyaluronate, aloe barbardensis leaf water, ginseng root extract, bio-pga, disodium edta, fragrance, imidazolidinyl urea, methyl/propyl/butyl paraben.
Directions for use:
Use each morning. Apply to cleanse and toned face and neck. Apply a small amount with upward strokes to achieve maximum benefit. Discontinue if you have a sensitivity reaction.
Best Sellers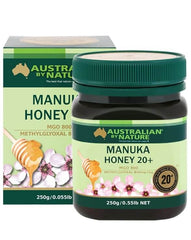 Australian by Nature Bio Ac...